HGH Foundation's 2022 Holiday Challenge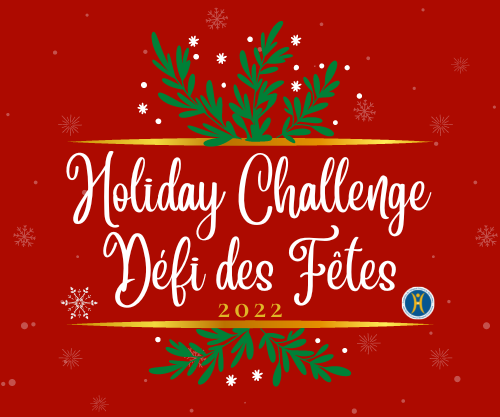 Join this fun 25-day Holiday Challenge in support of our regional hospital!
Start: Tuesday, November 29th
End: Friday, December 23rd
Choose your challenge
You can either choose the "Holiday Bucket List Challenge" or the "Elf for Health Challenge".
The challenge is to complete at least one item from the list of challenge options each day from November 29th to December 23rd – all in support of a great cause! And what a fun way to get into the Holiday spirit!
The registration fee is only $20 per participant.
What are the challenge options?
We have prepared a list of fun options for both challenges. Check them out on the Challenge Options page.
Tracking your progress
Keep track of your progress by using a fillable form to indicate the activities you have completed on which dates.
There is also a checklist with the options for each challenge, where you can check off which ones you complete:
Completing the challenge
You can do this challenge solo or work with family and friends to complete it.
You are also encouraged to fundraise for the HGH Foundation, asking your friends and family to cheer you on and support you as you take on this challenge – and all in support of a great cause!
We will provide you with the tools you will need to be a successful fundraiser by being able to create your own profile on the official challenge website. There will be a prize for the top fundraiser!
We also encourage you to share photos and your progress on social media and tag us @FondationHGHFoundation. If you are willing to make your post public, we will be happy to share your success on our own Facebook page. If you prefer, you can also send us a private message with your progress. This will help keep you motivated!
At the end of the 25-day challenge period, simply email your completed progress form to the Foundation, at foundation@hgh.ca, before 4:00 p.m. on December 23rd, and you will be entered for a chance to win a prize! There will be a prize for the "Holiday Bucket List Challenge" and the "Elf for Health Challenge". The draws will be held on December 23rd.
How to register for the Holiday Challenge
Visit the official challenge website.
Click on the Join this Challenge button.
Add your information for your profile, including a picture, your objective for donations, and a description of why you are participating in the challenge.
Enter your email address and contact information. Select which challenge you would like to complete: the Holiday Bucket List Challenge or the Elf for Health Challenge. You will then be able to pay your $20 your registration fee. You will also have an opportunity to make a first donation.
Once your profile is complete, you can share the challenge information and the link to your profile to make it easier for people to make donations. You will be able to easily send emails to your friends and family to ask for their support, as well as be able to share it on social media.
Should you have someone who would prefer giving a donation in cash or by cheque, you can click on "Register a cash or cheque donation" in your profile and fill out the donation form under the name of the person who gave you the donation so that we can issue them a tax receipt. You can then send us the money and cheques by mail: HGH Foundation, 1111 Ghislain Street, Hawkesbury, Ontario, K6A 3G5.
The official challenge website platform is a great tool to help you be successful in your fundraising.
The top fundraiser will win a prize!
The prizes
There will be $100 cash prizes to be won!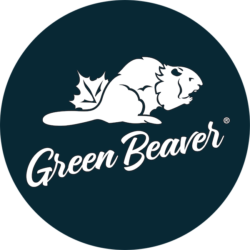 You could also win an amazing gift bag from Green Beaver, full of natural products, worth about $100!
Thank you so much to Green Beaver for their generous support!
For more information on this great company and to learn more about their products, please visit Green Beaver.
Our Wishlist
The funds raised during this challenge will help bring more specialized healthcare services to our hospital.

How to make a donation
There are two options:
You can make a donation to the challenge as a whole to support the HGH Foundation's There's No Place Like Home campaign; or
You can support a participant by making a donation; your contribution will still go towards the Foundation's fundraising campaign, but you will also help that participant have a chance of winning a prize and encourage them in their endeavor to complete the challenge.
To donate to the challenge as a whole, simply visit the official challenge website. Then click on the Make a donation towards the Holiday Challenge button.
To donate to a participant, visit that participant's profile on the official challenge website, under Challenge Participants, and click on the Support this participant button. If you prefer, you can also give your contact information and your cash or cheque donation directly to the participant, and they can enter it in the platform.
All donations will go directly to support the HGH Foundation, and you will get a tax receipt for the full amount of your donation.
How will this challenge help my hospital?
The profits will be directed towards the HGH Foundation's current campaign, There's No Place Like Home. Your support towards this campaign will help bring new programs and continue to help expand services at HGH. The campaign's focus is on enhancing services in orthopedic surgery, urology, ophthalmology, endoscopy, and advanced mammography. This will enable access to more specialty care, closer to home. Your support will help ensure that new medical equipment is available to meet the healthcare needs of our growing region and make the most of the recent redevelopment and expansion at HGH.
Information
For more information about the Holiday Challenge, please contact Christine Gray St-Denis at 613-632-1111, extension 21108, or by email.
Thank you for your support towards the HGH Foundation's Holiday Challenge and your hospital!
We wish you all the very best for a happy and healthy holiday season!