HGH Foundation 6th Red Carpet Evening
On October 27, 2018, join Detective M. Richard and Inspector C. Bertrand to help solve the greatest crime of the century in a memorable Murder & Mystery Evening!
Prepare to be immersed in an evening of treachery, murder, blackmail, intrigue and backstabbing. Inspired by the Dick Tracey film noir style, this will be the Red Carpet event to die for! The evening includes a tantalizing 5-course dinner prepared and served by Restaurant Dolce di Vita.
Details of the Red Carpet Evening
Date: Saturday, October 27, 2018
Location: Hawkesbury Golf and Curling Club located at 1150, Golf Club Road in Hawkesbury, Ontario
Cocktail starts at 5:00 pm
Supper is served at 6:00 pm
Cash Bar
Dress code: Evening Attire
19 years and over
Profits from this event will be allocated to our Access 2018 campaign and the purchase of an MRI and CT-Scan machine.
Tickets
Tickets are $150 per person. The number of tickets is limited. Don't be disappointed, buy your tickets today!
Drop by our office to get your tickets or purchase them on-line.
RSVP would be greatly appreciated prior to Friday October 19th.
Information
For further information, please contact Natacha at 613-632-1111, extension 21101.
The HGH Fondation office is located at 750 Laurier Street West in Hawkesbury. We are open from 8:30 am to 4:30 pm, Monday to Friday.
Our partners
We sincerely thank our partners for their generous contribution!
Hercule Poirot Partners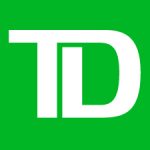 Columbo Partner

Nancy Drew Partners
Healthcare Food Services
Your TV
Idiome
On behalf of the HGH Foundation, we thank you for your generosity and sincerely hope you will join us for an evening of mystery!
The Red Carpet Evening is an annual fundraiser for the Hawkesbury and District General Hospital Foundation.
HGH Foundation hosts several fundraising events throughout the year. For more information, please visit Events.