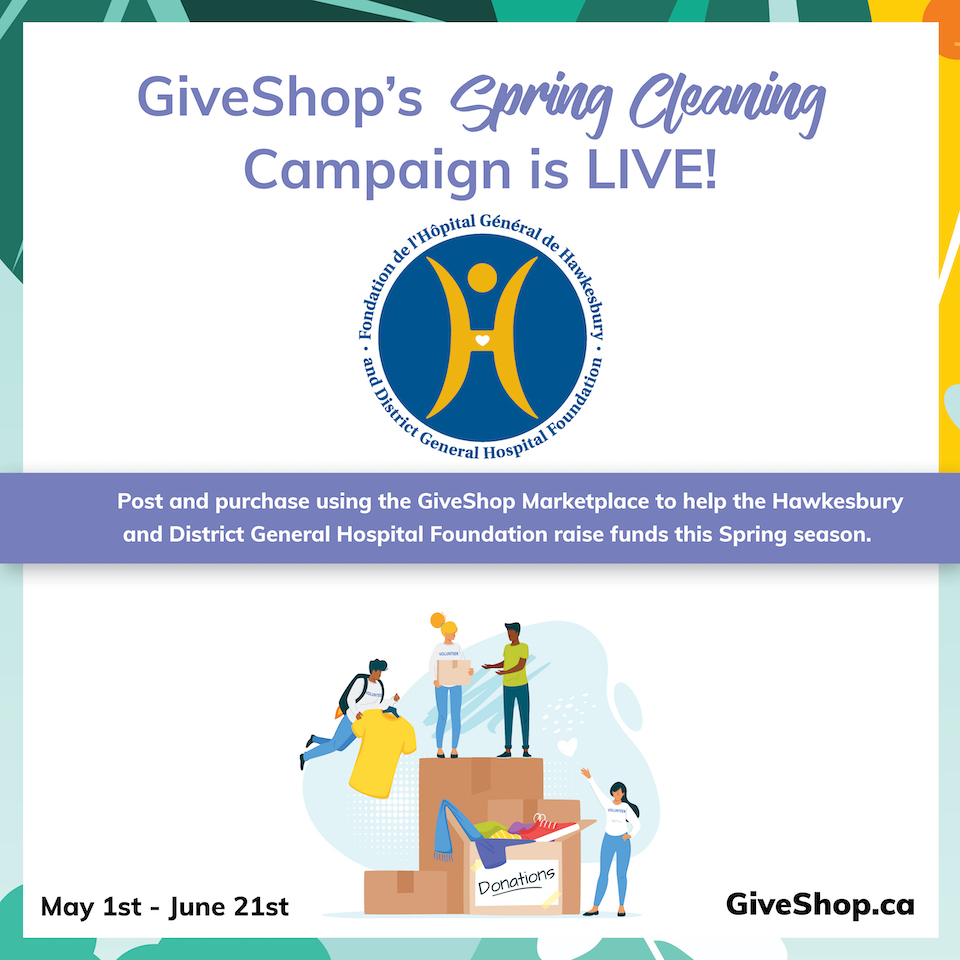 Decluttering for a good cause!
Now that spring has arrived, you may be wanting to do some spring cleaning and decluttering. And the Hawkesbury and District General Hospital (HGH) Foundation has a great way to help you declutter while supporting a great cause!
You are invited to participate in GiveShop's Spring Cleaning Campaign – a virtual campaign hosted on the GiveShop Marketplace. The event runs from May 1st through to June 21st to raise funds in support of various organizations, including the HGH Foundation.
For those of you who may not know, GiveShop is a free, simple, and contactless online marketplace, available to individual donors, community groups, and corporations. GiveShop users can support the HGH Foundation through the sale and/or purchase of new and gently-used goods, with all sale proceeds benefitting the hospital.
Here's how it works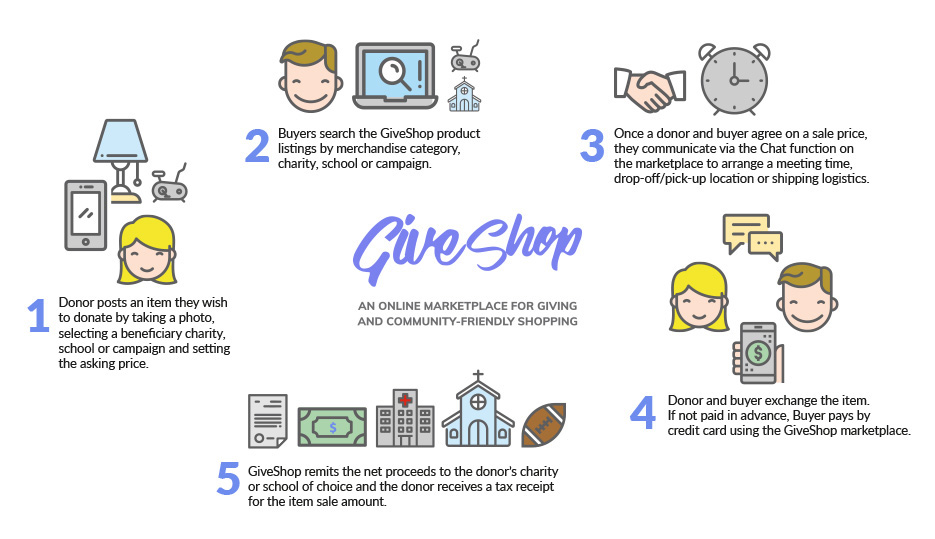 To kick-off the Spring Giving Season, we encourage you to visit our Marketplace page. Then shop or post items for sale during the weeks of May 1st through to June 21st, 2022.
Don't have a GiveShop Account? Creating an account on GiveShop is FREE and EASY! Just follow these steps:
Visit www.giveshop.ca
Click "Sign Up" and fill out your relevant information
Select "Give" or "Shop"
Buy and sell items in support of the HGH Foundation
Easy as that!
Should you have any questions or wish to learn more about GiveShop or the Spring Cleaning Campaign, please do not hesitate to contact us.
Thank you in advance for your support and Happy Giving!