Benefit concert for the HGH Foundation
The HGH Foundation is very excited to announce its very first virtual concert coming this fall!
This will be an entertaining event to enjoy from the comfort and safety of your home. You will not want to miss this fun, bilingual 90-minute concert!
The concert will premiere on Sunday, November 8, 2020 at 7:00 p.m., on both our Facebook page and YouTube channel.
It promises to be a memorable concert with amazing artists such as Mélissa Ouimet, Héloïse Yelle, Manon Séguin, Christian Marc Gendron, Marc-Antoine Joly, Céleste Lévis, Didier Chasteau and Mario Pelchat.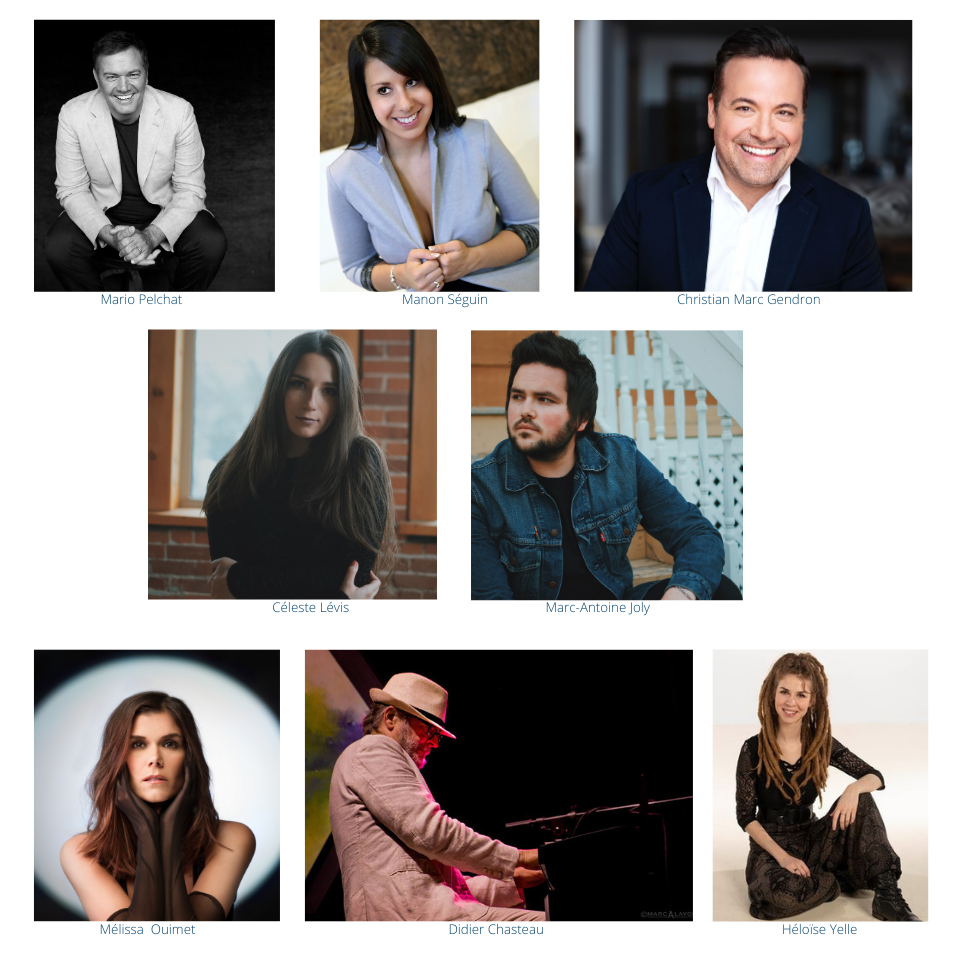 Some of the artists will also be available online during the concert to read your comments and answer any questions you may have for them. What an exciting opportunity!
The concert will be FREE!
We hope that you will simply consider making a donation in support of the HGH Foundation. More details on how to do so will be presented during the concert and on this website on November 8th.
How will the concert help my hospital?
The event's net profits will be directed towards the HGH Foundation's new campaign, There's No Place Like Home. This campaign will support new programs and continue to help expand services at HGH. It will enable access to more specialty care, closer to home. Your support will help ensure that new medical equipment is available to meet the healthcare needs of our growing region and make the most of the recent redevelopment and expansion at HGH.
The expansion of the new HGH Orthopedic Program is the campaign's first priority. We will help provide specialized equipment required in the hospital's operating theatres to perform orthopedic surgeries.
Thank you very much for supporting the HGH Foundation, and we hope that you will enjoy the concert!
Many thanks to our generous sponsors
Director Partner

Production Manager Partner

Artist Partner