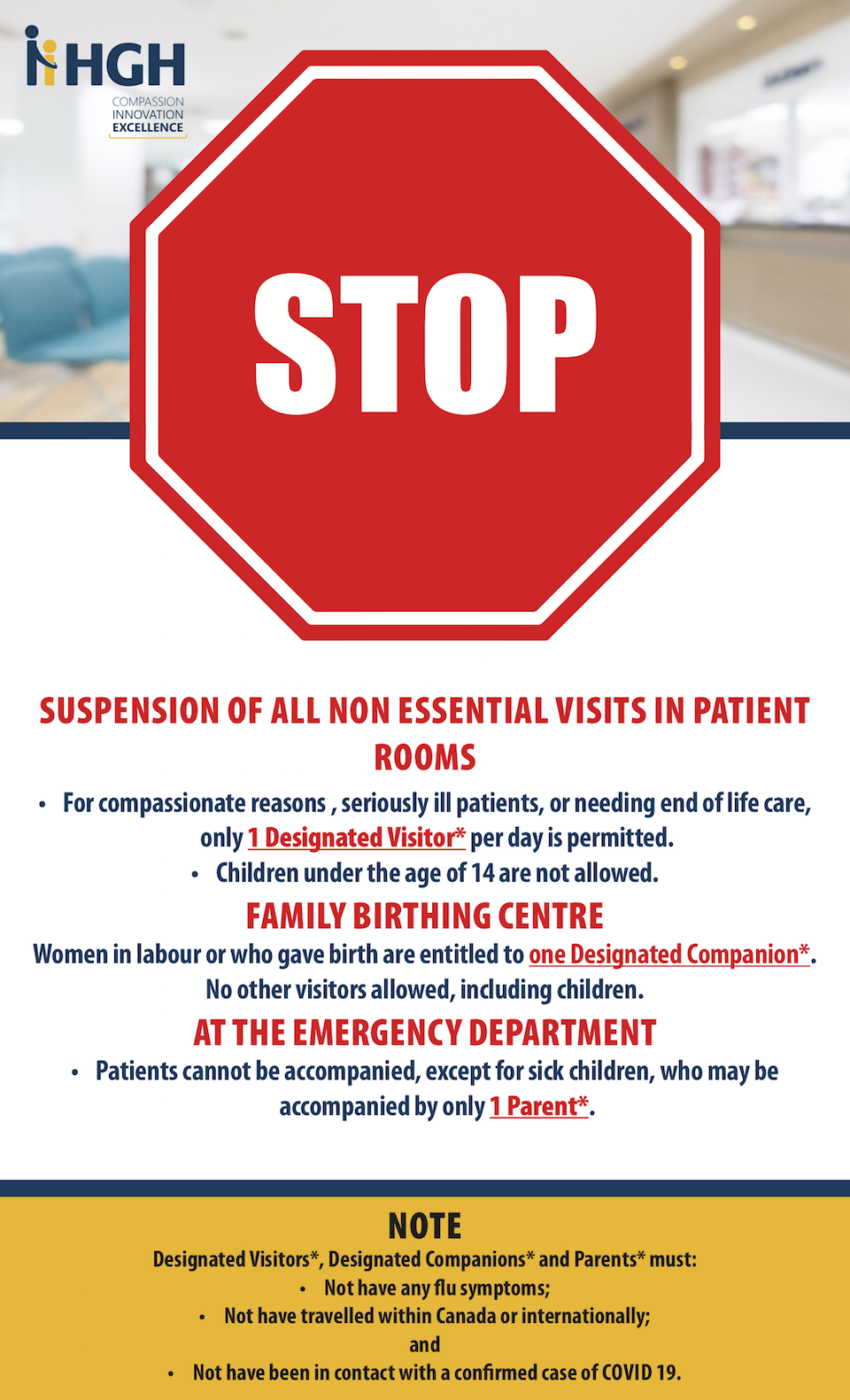 New restrictions for patients and visitors at HGH
Due to COVID-19 pandemic, all non-essential visits to HGH Main Campus are suspended until further notice. These restrictions are in place to help contain the spread of the virus and protect all patients, visitors, staff, volunteers and physicians.
Patient Rooms
No visitors allowed in patient rooms, except:

For compassionate reasons, only one Designated Visitor* per day is permitted to visit seriously ill patients or needing end-of-life care.

Children under the age of 14 are not allowed to visit patients.
Family Birthing Centre
Women who gave birth or are in labour are entitled to only one Designated Companion*.
Visitors, including children, are not allowed to visit newborns.
Emergency Department
Patients seeking medical attention at the Emergency cannot be accompanied.
Sick children needing medical attention can be accompanied by only one Parent*.
Designated Visitors*, Designated Companions* and Parents* must:
Not have any flu symptoms;
Not have travelled within Canada or internationally;
And
Not have been in contact with a confirmed case of COVID-19