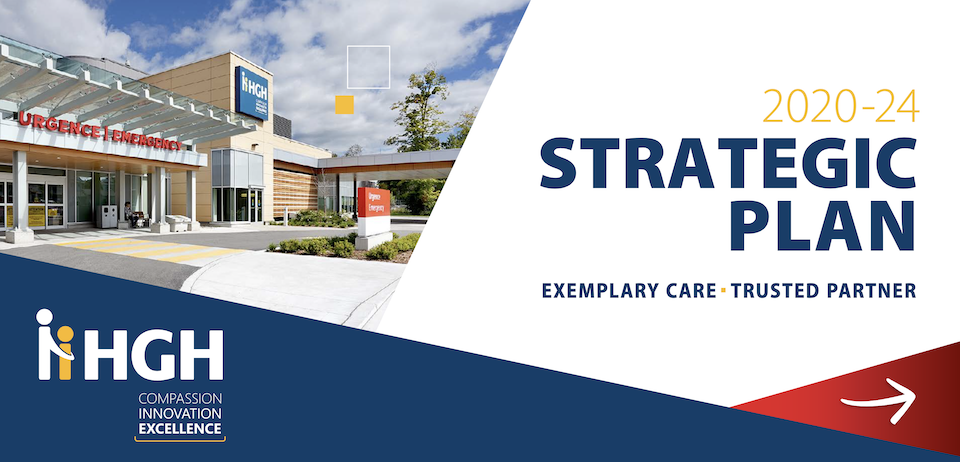 HGH 2020-24 Strategic Plan
Exemplary Care From a Trusted Partner
Since the launch of our major redevelopment project in 2014, the Hawkesbury and District General Hospital (HGH) has been on a path of expansion with the goal of providing our patients with a wider range of programs and services, closer to home.
From 2020 to 2024, we will pursue our journey of excellence by focusing on three major pillars:
Our People
Service
Performance
Four strategic directions will guide the future development of our hospital for the 2020-24 period:
Better Access
Better Health
Positive Experience
Seamless Transition
These strategic directions will reinforce our commitment to delivering accessible, high-quality, patient-centred and well-coordinated healthcare, as close to home as possible.
Find out more by viewing or uploading a copy of our 2020-24 Strategic Plan (PDF).