Frédéric Beauchemin
Chief Executive Officer (CEO)
MBA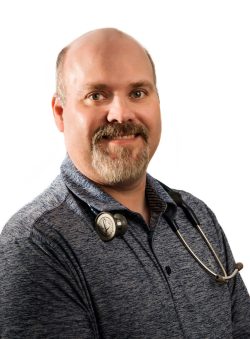 Dr. Michel Thibodeau
Interim Chief of Staff
MD, FRCPC
Dr. Michel Thibodeau joined HGH's medical team in 2002. He was appointed Interim Chief of Staff in April 2022.
Dr. Thibodeau sees patients at HGH Internal Medicine Clinic and the Medical Day Unit. He holds a Doctorate of Medicine from the Université de Montréal where he also completed his residency in internal medicine.
Imrana Jeoffrey
Vice-President, Ambulatory Care, Quality and Informatics
MHA, CHE
The Vice-President of Ambulatory Care, Quality and Performance is responsible for Quality and Patient Safety, Ambulatory Clinics, Medical Imaging Services, Pharmacy and Patient Registration. Her mandate focuses on driving operational efficiencies across the organization by leveraging the new health information system while maintaining quality and patient safety and meeting all standards of care. Accreditation readiness from one cycle to the next is also part of her portfolio.
Imrana's priority is to align the organization with the Ontario Health Teams model that aim to provide seamless, fully coordinated care for patients in a geographic region. To this end, along with community partners and patients and families, she will develop a plan to achieve the quadruple aim: improved patient experience, better outcomes, improved clinical experience and better value. Imrana also oversees the planning, operational readiness and growth strategies of various programs, including Nuclear Medicine, MRI, Respiratory Therapy and Orthopedics.
As the transformation of the health care system is taking shape, patient-centred care remains at the forefront of our initiatives. Working closely with our community partners and engaging patients and families in every phase of care can only lead to improved patient safety, better patient experience and better outcomes. HGH has been on a continuous improvement path for several years and we are very proud to have received again in 2019 the highest level of accreditation for a hospital: Accredited with Exemplary Standing. We intend to build on this momentum for the next accreditation cycle in 2022.
Imrana joined HGH in September 2015 as Director of Quality and Risk Management and was appointed Vice-President in January 2017. She holds a Master's degree in Health Administration from the University of Ottawa and also completed the Certified Health Executive Program at the Canadian College of Health Leaders.
Vacant Position
Vice-President, Human Resources and Corporate Services
Chantal McLean-Leroux
Vice-President, Finance and Material Management
CPA, CA
The Vice-President of Finance and Material Management oversees key support areas that include Financial Services, Logistics and Purchasing. Her mission is to lead HGH in meeting its fiscal challenges while delivering quality patient care and building sustainability for the future.
Chantal was appointed Vice-President in November 2020 and had previously held the Director of Finance position since July 2014. She has extensive knowledge of all of our financial systems, the Ministry of Health funding formulas and the prescriptive and regulatory requirements to which the hospital is subject to in its financial management. Chantal completed her education at the University of Ottawa and obtained her Chartered Accountant designation in 1990 from the Université du Québec in Hull.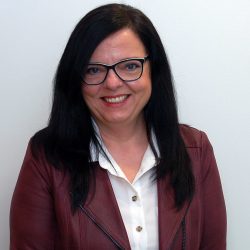 Ginette Ferguson
Vice-President, Clinical Programs and Chief Nursing Executive
RN, BScN, EMBA
The Vice-President, Clinical Programs and Chief Nursing Executive oversees clinical sectors including Inpatients Services, Critical Care and Emergency, Perioperative Services, Family Birthing Centre, Professional Practice, and Mental Health and Addictions.
Ginette Ferguson joined the HGH team in March 2021. She has extensive experience in clinical program management and previously held executive positions in senior management and also served as Chief Nursing Executive in another hospital. Ginette is a Registered Nurse and Nurse Practitioner by training and also holds an Executive Master of Business Administration.