The Hawkesbury and District General Hospital (HGH) Board of Directors' role is to represent the community served by HGH and to ensure that its mission, ends and strategic directions are achieved. The Board is responsible for the hospital's performance and must ensure that healthcare services comply with established quality standards.
2023-24 Elected Members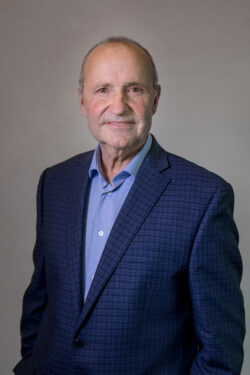 Mr. Guy Yelle
Chair
Retired since 2016, Guy Yelle has spent most of his career at the St.Lawrence Seaway Management Corporation where he held senior executive positions. Mr. Yelle is a mechanical engineer and a recognized specialist in strategic planning, project management and change management.
Respect for employees and clientele, as well as a sound knowledge of the community's needs are the foundation of his management philosophy. A long-time volunteer, Mr. Yelle is currently treasurer of the Lefaivre Lions Club and serves on the Alfred-Plantagenet Municipal Recreation Advisory Committee.
I share the hospital's community vision and feel inspired by the goals of providing quality care, in both languages, for our people. I really wish to support this cause.
Mr. Yelle is a member of the Professional Engineers of Ontario. He also studied in Business Administration, Marine Transportation, Leadership, Change Management and is Lean Six Sigma Certified. He lives in Lefaivre.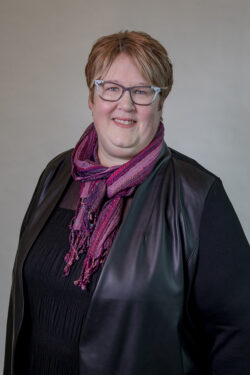 Ms. Lucie Charlebois
Vice-Chair
Lucie Charlebois had a 25-year career in the Québec healthcare system where she acquired a wealth of experience in hospital and community settings. She operated a dairy farm in St-Eugène before changing to beef production and field crops.
Ms. Charlebois has worked as a clinical nurse and manager in several organizations, bringing inspiring leadership and strong change management skills. Ward Manager, Coordinator of Clinical Programs and Network Assistant Director are only a few examples of positions she has held.
My top priorities will always focus on the healthcare sector and the well-being of the population. By serving on the Board of Directors, I wish to contribute to this community that welcomed me. I am proud to participate in the development of our regional hospital, which provides essential care close to home for the people of our region.
Ms. Charlebois holds a Bachelor of Nursing and a Master of Health Administration. She is also certified in LEAN methodologies.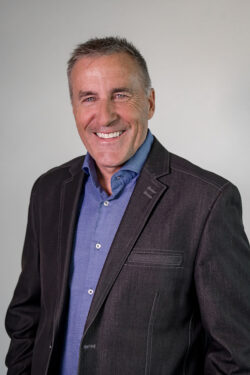 Mr. Marco Lalonde
Treasurer
Retired since 2018, Marco Lalonde has over 30 years of management and leadership experience in small and large municipalities, both in Ontario and Québec. He has served as Director of Public Works Department at Ville de Gatineau and also held managerial positions at the City of Ottawa and the former City of Gloucester. Furthermore, he played a leadership role in the amalgamation of 12 municipalities that led to the creation of the new City of Ottawa.
Mr. Lalonde promotes an approach focused on teamwork and staff commitment; mutually beneficial labour relations, and results-based management. With this approach, he successfully led large-scale organisational transformations. A life-long volunteer, he sat on the Boards of Directors of Centraide Prescott-Russell, Alfred Swim Club and Caisse populaire d'Alfred.
I fully share HGH values of compassion, innovation and excellence. In particular, I have a special interest in the health and care provided to our aging population. I wish to apply my experience to help our hospital.
Mr. Lalonde holds a Civil Engineering Technology diploma from Algonquin College. He also earned the LEAN Master title from Mouvement québécois de la qualité and received a Masters Certificate in Municipal Leadership from York University. He lives in Plantagenet.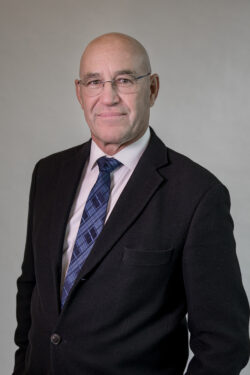 Mr. Robert O. Brunet
Director
Robert O. Brunet retired in 2016 and has more than 35 years of experience in emergency services. He taught, supervised clinical rotations and coordinated the paramedic and advanced paramedic programs at Collège La Cité. Early in his career, he also worked as a paramedic for Prescott-Russell Emergency Services, the City of Ottawa Emergency Services and Rockland Ambulance Service.
Mr. Brunet has extensive experience in the development and evaluation of paramedic training programs in Ontario, Lebanon and Haiti. In addition, he has acted as a consultant to the Ontario Ministry of Health in the Emergency Services Division. An avid sportsman and cyclist, Mr. Brunet has organized and participated in several fundraising activities for CHEO and Collège La Cité.
HGH is a dynamic organization where challenges abound. I want to be involved in my community and since emergency services and the hospital are so closely linked, it seems only natural that I should contribute by offering my experience.
Mr. Brunet holds a Bachelor of Arts degree with a concentration in History from the University of Ottawa and a certification in Advanced Care Paramedic from Algonquin College. He lives in Rockland.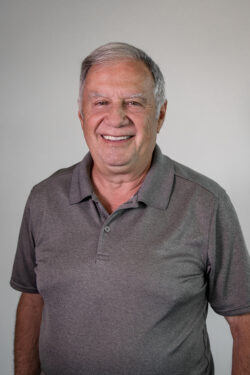 Mr. Yves Deschamps
Director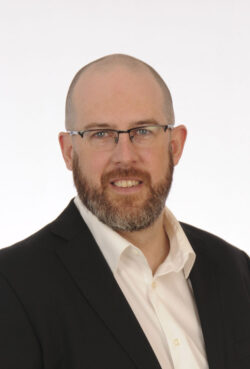 Mr. Derek Duval
Director
Derek Duval is a senior executive with over 20 years of experience. He is the Director of Supply Chain and IT at Montebello Packaging in Hawkesbury and previously held senior positions in project management. His expertise also includes international trade and strategic planning.
Mr. Duval successfully applies his strategic thinking skills and ability to see things from different perspectives to his professional and personal initiatives. Being the father of young children and the son of aging parents, he sees the importance of a hospital for a community. A lifelong volunteer, he currently serves on the boards of Groupe Convex and Recycle-Action. He was also a member of several fundraising committees and non-profit organizations.
Inspired by my parents and their involvement in the community, I have made volunteering a central part of my life. And I believe that as an individual, I have a responsibility in making my community as good as possible. Ensuring that my loved ones have access to quality care is part of the reason why I joined the HGH Board of Directors.
Mr. Duval earned a diploma in International Trade from the Forum for International Trade Training and a Certification in Leadership and Management from Concordia University. He also holds an Honours degree in Law, with a concentration in Business Law from Carleton University. He lives in Vankleek Hill.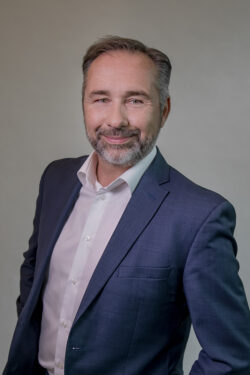 Mr. Sylvain Labrie
Director
Sylvain Labrie has over 25 years of experience in the financial services industry. He is a senior advisor at Assante Wealth Management and a partner at L et L Management in Hawkesbury.
Mr. Labrie promotes teamwork and a continuous improvement and performance-based approach. Active in his community, he has served as President of the Board of Directors of the Prescott-Russell Employment Services Centre and as Director of the Hawkesbury Chamber of Commerce.
Being part of the Board of Directors of my hospital is a wonderful privilege and a great opportunity to contribute to such an important mission. I'm hoping to bring additional expertise to the table by joining this team.
Mr. Labrie has received the Canadian Securities Course (CSC®) designation from the Canadian Securities Institute. He also holds a Personal Financial Planner (PFP) designation and a Diploma of Specialized Studies in Business Management from the Institute of Canadian Bankers. He lives in Hawkesbury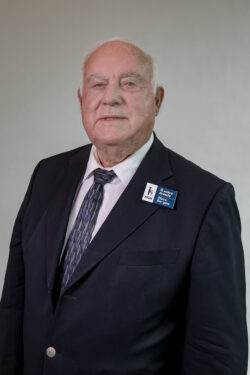 Mr. Neil Levac
Director
Neil Levac is a civil engineer with over 45 years of experience in the field. Founder of the engineering firm Levac Robichaud Leclerc and Associates, numerous Eastern Ontario buildings bear his signature. During his career, he designed, supervised and managed several residential, commercial, institutional and industrial construction projects. He also engineered municipal infrastructure and road rehabilitation projects. He carried out work in Burkina Faso and Peru for the Canadian International Development Agency.
Actively engaged in the community, Mr. Levac served as a municipal councillor and Mayor of West-Hawkesbury Township and also served as chairman of Chambre économique de l'Ontario. For several years, along with his spouse, he organized the Ski-a-Thon, a fundraising event for cancer research.
I appreciate the opportunity to promote HGH's excellence and to provide the best service for our patients, while getting a better understanding about healthcare services.
Mr. Levac is a member of the Association of Professional Engineers of Ontario and Ordre des ingénieurs du Québec. He holds a B.A. in Civil Engineering from the University of Ottawa. He lives in L'Orignal.
Mr. Pierre Morin
Director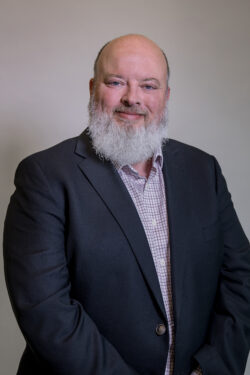 Mr. Sébastien Racine
Director
Sébastien Racine is an Associate and Senior Architect at J. L. Richards & Associates. A project manager and team leader, he specializes in the planning of institutional, industrial and community projects and infrastructure.
Mr. Racine served on the HGH Board of Directors from 2007 to 2014, and on the Hospital Foundation's Board of Directors from 2015 to 2019. Over these years, he worked on the implementation of the HGH redevelopment project and a fundraising campaign at the Foundation. He brings in-depth knowledge of the role and importance of both institutions for the greater Prescott-Russell region.
In recent years, HGH has grown considerably while overcoming challenges inherent to our healthcare system. I wish to continue along this path of program development and increase the accessibility to services in the western part of our region.
Mr. Racine is a member of the Ontario Association of Architects as well as the Ordre des architectes du Québec and holds a Bachelor of Architecture from University Laval. He lives in Casselman.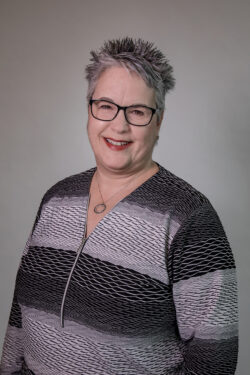 Ms. Joanne Séguin
Director
Retired in 2020, Joanne Séguin worked for more than 30 years in education of which she spent 25 with the Conseil scolaire de district catholique de l'Est de l'Ontario. She was a teacher with the board, and on secondment as an education consultant for Eastern Ontario. She then joined the Ontario Ministry of Education as an education officer and worked closely with all 12 French-language school boards in the province. She has extensive experience in the review and the implementation of policies, programs and curriculum guidelines, as well as in group facilitation and teacher training.
Ms. Séguin now wishes to get involved with an organization in order to give back to her community while continuing to learn and take on new challenges.
Over the past few years, when members of my family were hospitalized at HGH, I discovered and was amazed by the extent of the services offered. I now wish to promote our hospital in the Prescott-Russell community and surrounding areas. I will be a proud HGH ambassador throughout my mandate.
Ms. Séguin holds three bachelor's degrees: one in arts with double major in French language and psychology, a second in education, and a third in social sciences with a major in sociology. She has also taken training in communications. In her spare time, she enjoys reading and nature walks, in between visiting her children and grandchildren. She lives in Casselman.
Ex-officio Members
Frédéric Beauchemin, CEO and Secretary
Dr. Paul E. Beaulé, Chief of Staff
Paulette Roberts, Interim Chief Nursing Executive
Dr. George King,  President of Medical Staff
Nathalie Ladouceur, President of the HGH Foundation
Governance Process
HGH Board of Directors has adopted a policy governance model that includes these elements:
Global governance commitment
Governing style
Board members' Code of conduct
Board job products
Role of the Chief Governance Officer
Board committee principles
Cost of governance