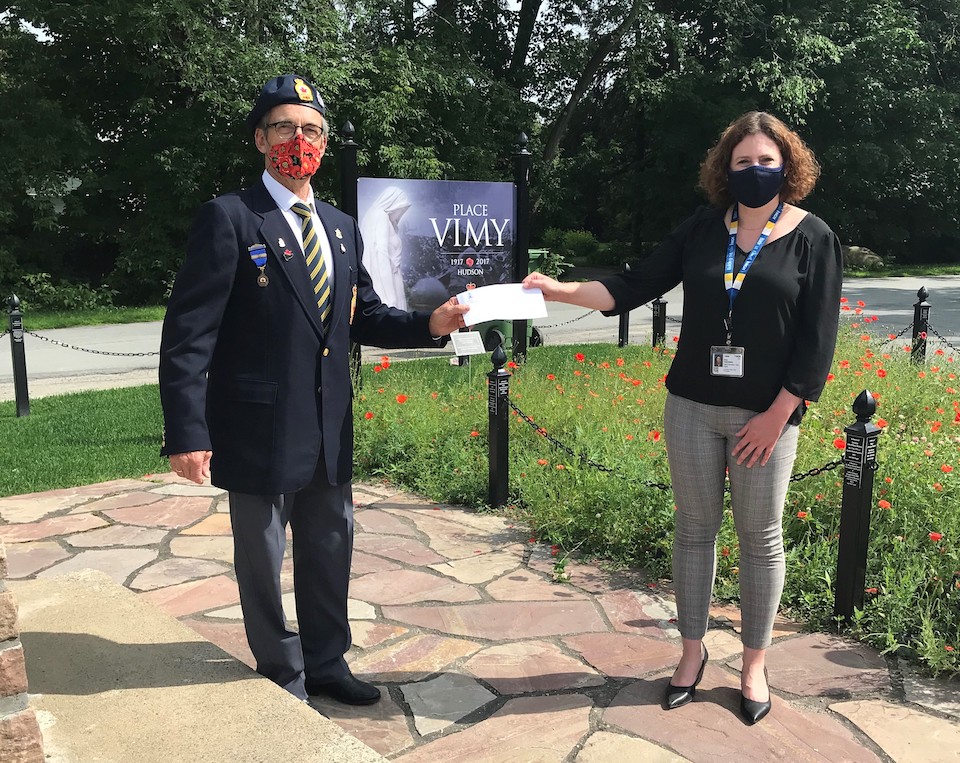 Hudson Legion Branch #115 donates another $2,000 toward orthopedic equipment for HGH!
The HGH Foundation is very grateful to have received a donation of $2,000 from the Hudson Legion Branch 115. This year's donation marks the branch's 12th consecutive annual gift in support of our hospital and we are simply blown away by their long-time generous support.
This year's gift, funded through the branch's Poppy Fund, will help the HGH Foundation purchase vital orthopedic equipment for our hospital. This will enable residents of our region to undergo surgery such as knee and hip replacements, closer to home.
The donation was presented at the Hudson Legion's Place Vimy cenotaph by Poppy Fund Chairman, Mr. John Dalgarno, to HGH Foundation Executive Director, Mrs. Erin Tabakman.