Your HGH Foundation is abuzz with ongoing activities. The Foundation's staff is dedicated and focuses all its energy and heart to achieve its mission.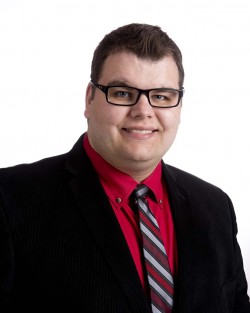 Pierre-Luc Byham
Executive Director
Pierre-Luc Byham has extensive experience with charitable organizations and fundraising. After graduating from university in communications, he steered his career towards charitable organizations directly linked to his community. Pierre-Luc manages all of the Foundation's activities and oversees the achievement of its objectives.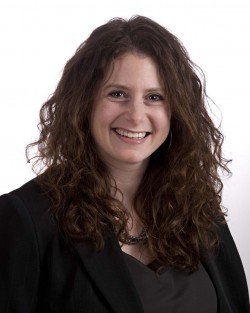 Erin Tabakman
Donor Relations Officer
Erin Tabakman has spent a significant portion of her career in the not-for-profit sector, primarily in the areas of donor and client relations, and high level administrative support. In addition to a background in theatre and broadcasting, Erin completed her 2 year Law Clerk diploma in 2014, providing her with knowledge and experience in planned giving for charitable organizations.
Working for the HGH Foundation has provided me with a great opportunity to help contribute to the quality of healthcare in our region. It's a privilege to hear the stories of those who have benefited from the amazing care at HGH. I'm constantly in awe of the generosity of our donors, who give knowing that they have directly impacted services at HGH for those they care about.
Erin currently contributes to the implementation of the Foundation's major campaigns, provides input into the development of donor naming opportunities, and organizes stewardship events and activities, which help to build relationships with current and prospective donors and support fundraising goals.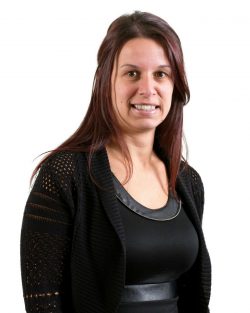 Natacha Wathier Jean-Louis
Administrative Assistant
Originally from L'Orignal, Natacha studied at the University of Ottawa. She holds a BA in French Literature and Psychology. She also has four years of experience in the financial industry as well as her license in investment funds.
It will be Natacha's pleasure to answer your calls, welcome you to our office and provide any administrative support you may require.
I am proud to be part of the team at the Foundation. I feel very fortunate to witness the generosity of our donors and am touched by their kindness. I have always received very good services at the hospital, both as a patient and for my family. I gave birth to my two sons at HGH and received exemplary care in the Family Birthing Centre. I have also visited the Emergency Department many times.