Your HGH Foundation is abuzz with ongoing activities. The Foundation's staff is dedicated and focuses all its energy and heart to achieve its mission.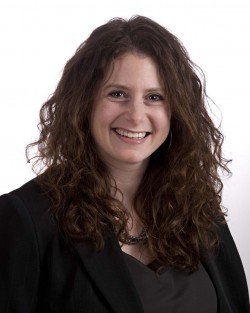 Erin Tabakman
Executive Director
CFRE
Erin Tabakman joined the HGH Foundation in 2015 and was appointed Executive Director in 2021. Prior to joining the Foundation, she spent a significant portion of her career in the not-for-profit sector, primarily in the area of donor and client relations.
In 2019, Erin was granted the Certified Fund Raising Executive (CFRE) designation after having met a series of standards that include tenure in the fundraising profession, education, and demonstrated fundraising achievement, followed by a rigorous exam.
Erin currently manages all Foundation activities and oversees the achievement of its objectives.
Working for the HGH Foundation has provided me with a great opportunity to help contribute to the quality of healthcare in our region. It's a privilege to hear the stories of those who have benefited from the amazing care at HGH. I'm constantly in awe of the generosity of our donors, who give knowing that they have directly impacted services at HGH for those they care about.
Contact Erin
Telephone: 613-632-1111, extension 21102
Email: etabakman@hgh.ca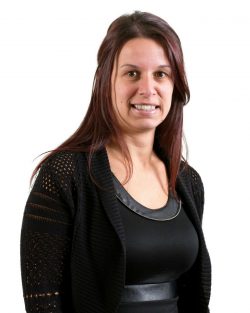 Natacha Wathier Jean-Louis
Administrative Assistant
Originally from L'Orignal, Natacha studied at the University of Ottawa. She holds a BA in French Literature and Psychology. She also has four years of experience in the financial industry as well as her license in investment funds.
It will be Natacha's pleasure to answer your calls, welcome you to our office and provide any administrative support you may require.
I am proud to be part of the team at the Foundation. I feel very fortunate to witness the generosity of our donors and am touched by their kindness. I have always received very good services at the hospital, both as a patient and for my family. I gave birth to my two sons at HGH and received exemplary care in the Family Birthing Centre. I have also visited the Emergency Department many times.
Contact Natacha
Telephone: 613-632-1111, extension 21101
Email: nwjeanlouis@hgh.ca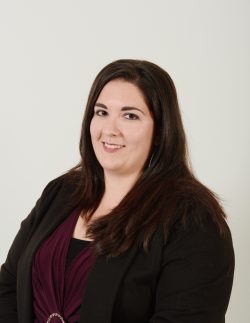 Christine Gray St-Denis
Philanthropic Projects Coordinator
Christine has worked in event planning, customer service and project coordination for many years, including during her studies. A true animal lover, she has a university degree in animal science as well as a veterinary technician diploma. Christine's education and work experience have contributed to developing her passion for building awareness on subjects that are meaningful and important to us all. She now brings this passion into organizing all of the HGH Foundation's signature events, as well as supporting third-party community events organized by others to benefit the hospital. Christine also oversees some of the Foundation's annual programs as well as its communication and marketing initiatives. She will be happy to welcome you to the Foundation's events and help you with any inquiries you may have.
I enjoy making a difference with what I do, and what better way to do this than by working to support our regional hospital. I grew up in the area and have now settled back here. We are so lucky to have a hospital close to where we live that offers such compassionate care and great services. I enjoy raising awareness about the many programs offered at HGH, and it warms my heart every time a donor or volunteer contributes to the hospital. I see the difference it makes every day.
Contact Christine
Telephone: 613-632-1111, extension 21108
Email: cgraystdenis@hgh.ca