Buy a Smile Cookie from September 19th to 25th at a local Tim Hortons® Restaurant and support the HGH Foundation!
We're very excited that the Tim Hortons Smile Cookie Week is taking place from September 19th – 25th this year! During this week, Tim Hortons chocolate chunk cookies will transform into something incredibly special: Smile Cookies – hand-decorated treats that raise money for local charities across the country.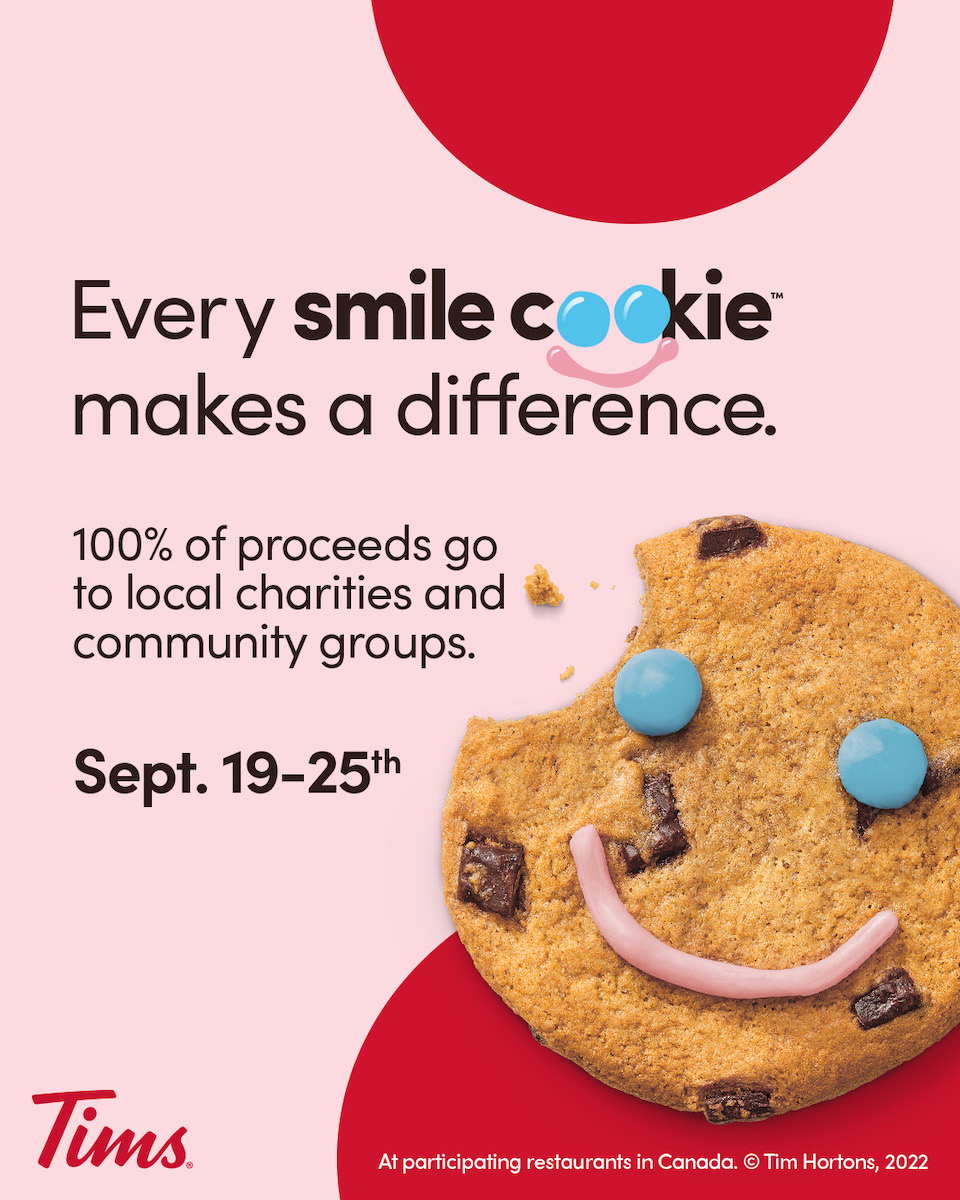 The Smile Cookie program started in 1996, raising funds for Hamilton Children's Hospital in Ontario. Twenty-six years later, 100% of proceeds from each Smile Cookie is still donated to charities from coast-to-coast-to-coast, supporting the communities in which the restaurants operate. In 2022, more than 625 different charities will benefit from the weeklong campaign.
This year, local Tim Hortons restaurant owner, Mr. Paul Burke, has chosen to once again support the HGH Foundation's current fundraising campaign, There's No Place Like Home.
This campaign will support the purchase of essential medical equipment needed to bring new services to HGH like advanced 3D mammography, and will enable access to more specialty care, closer to home. The focus is on enhancing services in orthopedic surgery, urology, ophthalmology, endoscopy, and advanced mammography. For more information on this campaign, please visit There's No Place Like Home.
Our restaurant team members and I are happy to support the HGH Foundation. We are so lucky to have such an amazing hospital, close to home, and we are proud to have contributed to its expansion and the development of its services over the past 11 years. We invite our guests to purchase delicious Smile Cookies in support of our hospital! – Paul Burke, Tim Hortons Restaurant Owner
The full $1 from every freshly baked chocolate chunk Smile Cookie purchased September 19th to 25th from the Tim Hortons restaurants in Hawkesbury, L'Orignal, and Vankleek Hill will be donated to the HGH Foundation.
We are so grateful to be the recipient of the funds from the Smile Cookie campaign once again this year. What a great initiative and gesture from local Tim Hortons owner, Mr. Paul Burke, and his team members! This is just another amazing example of our community making a difference for our hospital, its patients, their families, and the entire region. – Erin Tabakman, Executive Director, HGH Foundation
How can you show your support during the Smile Cookie campaign?
There are two ways you can participate in Smile Cookie week:
1)    Visit your local participating Tim Hortons between September 19th – 25th and buy a Smile Cookie for $1 (plus tax).
2)    Or, you can pre-order a box of Smile Cookies by downloading and filling out an order form in advance, and dropping it off at your local Tims. Pre-orders must be made 48 hours in advance. Download the Smile Cookies order form.
Why is Smile Cookie so important?
The Smile Cookie campaign is a great way for Tims guests and restaurant owners to give back to their communities. 100% of funds raised through the sale of Smile Cookies go directly to local charities selected by restaurant owners, including the HGH Foundation. Your support will help ensure that your loved ones can receive specialty medical care at HGH without the need to travel elsewhere!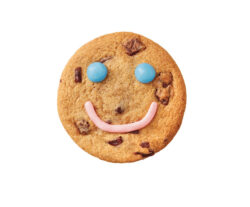 Every Smile Cookie is as unique as the people, charities, and communities they help.
Tim Hortons has been raising funds for local charities for 26 years. Last year, Tim Hortons restaurants raised a record breaking $12.2 million for over 600 local charities and community groups – an incredible accomplishment contributing to the Smile Cookie legacy of over $75 million raised since the program's inception.
About TIM HORTONS®
In 1964, the first Tim Hortons® restaurant in Hamilton, Ontario opened its doors and Canadians have been ordering Tim Hortons iconic Original Blend coffee, Double-Double ™ coffees, Donuts and Timbits® in the years since. Over the last 55 years, Tim Hortons has captured the hearts and taste buds of Canadians. Tim Hortons is Canada's largest restaurant chain operating in the quick service industry serving over 5 million cups of coffee every day with 80% of Canadians visiting one of nearly 4,000 Tim Hortons in Canada at least once a month. More than a coffee and bake shop, Tim Hortons is part of the Canadian fabric and guests can enjoy hot and cold specialty beverages – including lattes, cappuccinos and espressos, teas and our famous Iced Capps™ – alongside delicious breakfast, sandwiches, wraps, soups and more. Tim Hortons has more than 4,800 restaurants in Canada, the United States and around the world. For more information visit TimHortons.ca.
---
For more information, please contact:
Christine Gray St-Denis
Philanthropic Projects Coordinator, HGH Foundation
613-632-1111, ext. 21108
cgraystdenis@hgh.ca