Office at HGH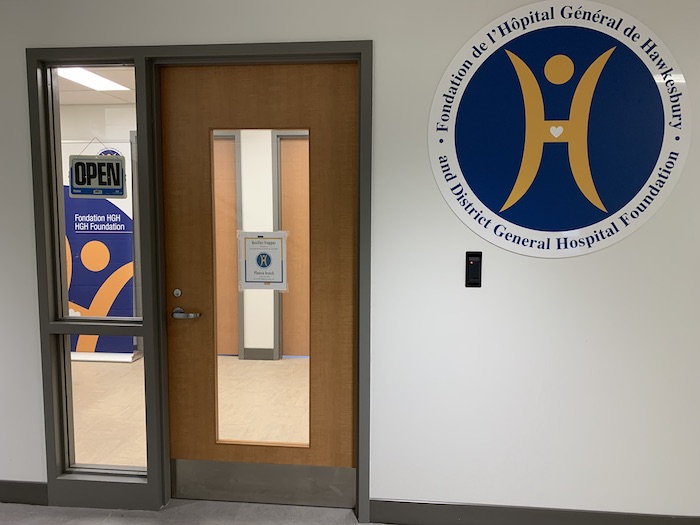 Our office is located in the hospital near the main entrance between the cardiology and medical imaging departments.
---
Contact information
HGH Foundation
1111 Ghislain Street
Hawkesbury, ON K6A 3G5
Our office is located at A1.194 (block A, level 1, room 194). View a hospital plan.
Telephone: 613-632-1111  extension 21101
Email: foundation@hgh.ca
Business hours
Regular office hours: Monday to Friday from 8:00 a.m. to 4:00 p.m. (except public holidays)
---
Keep in touch!
Suscribe to our electronic newsletter The Pulse.
Follow us on Facebook
Follow us on Instagram
Subscribe to our channel on YouTube
---
Charitable Registration Number: 118921592 RR0001