The Foundation achieves its remarkable results thanks to the commitment of exceptional people who have at heart the quality of health care services in their community.
The members of the Board of Directors ensure that funds raised are properly managed.
2017-2018 Board of Directors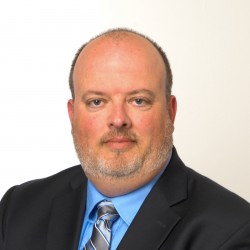 Sébastien Racine
President
Community support is vital for HGH and it was a key factor in securing the major redevelopment project. The Foundation is a powerful tool through which the community shows its support and contributes directly to the hospital's success. The new HGH is about improved health services for our communities.
Pierre-André Duchemin
Vice-President
After three decades of working in communications for a multinational company, I searched for an organization where volunteering was needed most. Considering priority must go to the health and well-being of our community, I am happy to have joined the Hawkesbury & District General Hospital Foundation.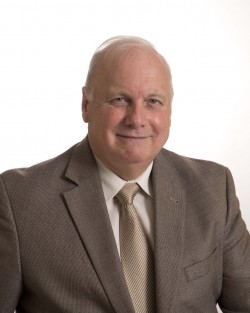 Don Hay
Treasurer
Hospital foundations have become an important source of non-government funding for the acquisition of state-of-the-art equipment. It's gratifying to be serving as a volunteer on the Board of Directors and contributing to this cause, especially during this period of modernization and expansion of our hospital.
Yves Jubinville
Director
The Foundation's fundraising campaigns help our hospital to provide excellent health-care services for the residents of Prescott-Russell and surrounding area. It is very important that people have access to health-care services in the community where they live. That's the reason for my commitment with HGH Foundation.
Lorraine Larivière
Director
As a member of the Board of Directors, I proudly represent the Foundation in its fundraising activities with the objective of enhancing the quality of care for patients. We have a commitment to our community and we are confident that the population will continue to contribute in order to reach our goal. Let's be proud of this institution, currently undergoing renovations to meet the needs of Prescott-Russell and Glengarry.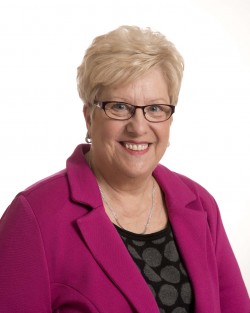 Mireille Lauzon-Dauth
Director
My volunteer work with our hospital for the past 16 years motivated me to further involve myself with the HGH Foundation. I am very proud to work with an organization that contributes to the improvement of care provided for the population of our community.
Jeannine Lefebvre
Director
I have been a member of the HGH Foundation for several years. I believe this volunteer work is important in order to encourage the community to support our hospital. Sooner or later in our lives, we will all need healthcare services and we are incredibly fortunate to have access to a hospital close to home that meets our needs. I proudly support the HGH redevelopment project and all future improvements.
Anik Léveillé
Director
The HGH Foundation adheres to a series of values which allow HGH to attain excellence in its health care for its patients and the members of my community. I am proud to be involved in such a cause.
Jacques Parisien
Second Vice-President
As a member of the HGH Board of Directors from 2006 to 2016, one of the things that always impressed me was the professionalism of the hospital staff – at all levels. Everyone seems to have the same goal which is provide excellent patient care. I lived the patient experience in 2016 when I underwent surgery and have nothing but great things to say about the people who cared for me.
Rachel Proudfoot
Director
Volunteering with the Hawkesbury & District General Hospital Foundation allows me to support the hospital services that my family, friends and I use and benefit from. Being part of the effort to raise funds to better those services is both an honour and a privilege. I believe that giving back to the community is an investment in that community and the people who live in it.
Manon Séguin
Director
I decided to become involved with the HGH Foundation because I have seen firsthand the incredible care my family members received at the hospital. In one circumstance, the HGH staff saved the life of a member of my family, and in another, helped the one that I loved most dearly in this world pass away with dignity and respect, surrounded and comforted by her family. I will forever be grateful for the care they both received.
Ex-Officio Members
François Bertrand, Chair, HGH Board of Directors
Pierre-Luc Byham, Secretary of the Board of Directors