The Foundation achieves its remarkable results thanks to the commitment of exceptional people who care about the quality of healthcare services in their community.
The members of the Board of Directors ensure that funds raised are properly managed.
2023-24 Board of Directors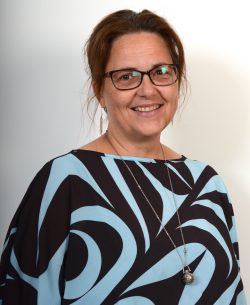 Nathalie Ladouceur
President
A long time ago, I heard this proverb "He who has health is rich without knowing it," but I had never stopped to think about it deeply until the moment when I had it and my family needed it. Now I know it and I live it! On a daily basis, health, in all its imaginable forms, is present and the first wish for all people.

It is a privilege for me to offer my financial support and my time to the HGH Foundation. Surrounded by an outstanding team of volunteers, a warm growing community and amazing staff, I feel so at home. Join us in leaving your mark today and for generations to come.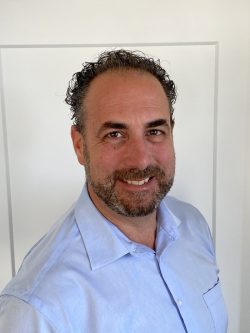 Pierre Souligny
1st Vice-President
Recognizing the important role the Hawkesbury and District General Hospital (HGH) plays in our community and the significant role it played in my family's life, I felt compelled to dedicate some of my time and skills to the benefit of the HGH Foundation. HGH would not be what it is today had it not been for the contribution of donors and volunteers over the past several years. As you all know, a community flourishes when its residents help each other, as together we can make a difference. Being part of the HGH Foundation is one of the ways I can give back to a hospital and a community I care deeply about.
Denis Desaulniers
2nd Vice-President
The Hawkesbury and District General Hospital has just completed an intense period of physical change and modernization. We can truly say that our hospital provides top quality health care for the whole community of Prescott-Russell and surrounding areas. The purpose of the HGH Foundation is to contribute financially to ensure that the modernization of the hospital will continue. It is very rewarding to volunteer as a member of the Foundation's Board of Directors and help bring about these changes.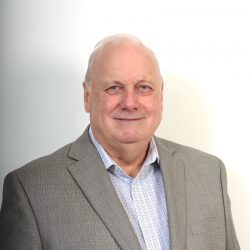 Donald Hay
Treasurer
Hospital foundations have become an important source of non-government funding for the acquisition of state-of-the-art equipment. It's gratifying to be serving as a volunteer on the Board of Directors and contributing to this cause, especially during this period of modernization and expansion of our hospital.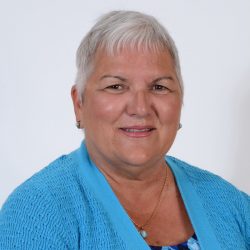 Suzanne Côté-Fournier
Director
In September 2017, following my retirement as Controller of a firm in Hawkesbury, I began volunteering at the reception desk of the Hawkesbury and District General Hospital. This allowed me to appreciate all the good care we have in our region, such as ambulatory care clinics, dialysis, medical imaging and much more.

I enjoy helping patients with registration, finding the way to their appointments, and appeasing their anxieties. This volunteering experience is given me so much! It has enriched my daily life. I now look forward to sharing my expertise with the HGH Foundation Board of Directors.

We will all leave this planet one day without taking anything with us, only the good we do will remain.
Ginette Labelle
Director
A hospital such as the Hawkesbury and District General Hospital is an important asset for access to quality healthcare in the region. Consequently, my commitment to the HGH Foundation aims to make a concrete contribution to the continuation and development of the programs and services offered to the community. It is with a great desire to be involved in such a worthwhile cause and with much pride that I joined this wonderful team.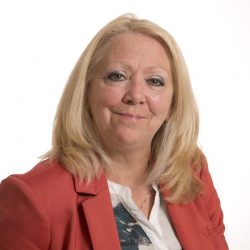 Sylvie Lefebvre
Director
Having worked as a nurse and director at HGH for 41 years, I have witnessed firsthand the impact the Foundation has had on the continuous improvement of services and on the quality of life of our patients and their families. I have also been able to see and hear the satisfaction of HGH's patients. Through modernization and cutting-edge diagnostic tools, our community benefits from quality care close to home. Volunteering with the HGH Foundation is my way of saying thank you and being able to continue to contribute to my community and MY hospital.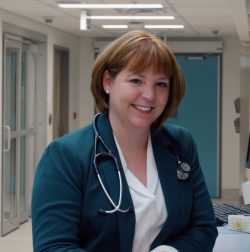 Dr. Julie Maranda
Director
After many years of working at the hospital, I have seen the direct impact the Foundation has on the level and quality of care provided. Being able to contribute to the future of our hospital, where my friends and family go for their care is vital to me. Volunteering my time to the Foundation Board is simply one more way that I can help patients get the help they need and deserve.
Sylvia Nayoung Han
Director
I believe that by supporting the local hospital, we help the entire community. It brings me great excitement to be a part of a growing community to help build a better future.

Hawkesbury and the surrounding areas are beautiful and I feel we are lucky to enjoy life in the country while still having access to quality health care services and talented professionals. I am honoured to be a part of the Foundation and to contribute to the community with my skill set and time!
Ex-Officio Members
Guy Yelle, Chair, HGH Board of Directors
Erin Tabakman, Secretary of the Board of Directors
Mireille Lauzon-Dauth, Friends of HGH
Frédéric Beauchemin, Chief Executive Officer, HGH