December 18, 2020 – Richard S. is the lucky winner of today's draw. The jackpot is $3,100! The ticket number isB-1033422. Many thanks to all participants.
---
Buy tickets today to support your regional hospital!
Jackpot starts at $500!
Get 3 tickets for $5, 20 tickets for $10 or 60 tickets for $20.
Tickets are available for purchase from November 16th to December 17, 2020.
Buy your tickets today on the Official 50/50 Draw website.
Please note that you must be 18 years or older to play this lottery and be located in Ontario at the time of purchase. Check out the Rules of play
Draw will be held on December 18, 2020 at 10:00 a.m.
When you buy tickets for this raffle, or donate to the HGH Foundation, you are contributing to the future of your regional hospital!
How will the raffle help my hospital?
The raffle's net profits will be directed towards the HGH Foundation's new campaign, There's No Place Like Home. This campaign will support new programs and continue to help expand services at HGH. It will enable access to more specialty care, closer to home. Your support will help ensure that new medical equipment is available to meet the healthcare needs of our growing region and make the most of the recent redevelopment and expansion at HGH.
One of the campaign's first priorities is to help expand the new HGH Orthopedic Program by helping provide specialized equipment required in the hospital's operating theatres to perform orthopedic surgeries.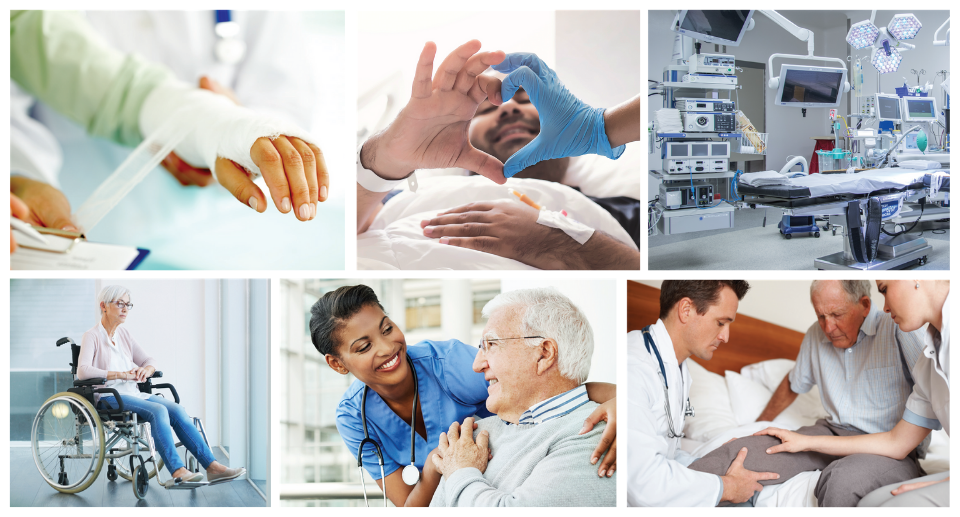 Rules of Play for 50/50 Electronic Raffle
The 50/50 Raffle is run by the Hawkesbury and District General Hospital (HGH) Foundation.
Ascend Fundraising Solutions has been contracted for this raffle and is delivering online services. Raffle tickets are sold using an electronic raffle system supplied by Ascend Fundraising Solutions.
The raffle lottery will take place online only from November 16, 2020 at 12:00 a.m. to December 17, 2020 at 11:59 p.m.
Purchaser must be 18 years or older to play.
Tickets may NOT be purchased in the name of a minor.
Ticket purchasers must be located in the province of Ontario at the time of purchase.
Valid ticket is the receipt and proof of purchase.
Only valid tickets are eligible for the draw.
Tax receipts cannot be issued for ticket purchases.
Tickets will be available for purchase online at www.HGHF5050.ca from November 16, 2020 at 12:00 a.m. to December 17, 2020 at 11:59 p.m.
Tickets can be purchased online only for $5.00 for 3, $10.00 for 20, and $20.00 for 60.
After buying, purchasers will receive a confirmation e-mailed with their 50/50 registered numbers from a Random Selection System. Requests for specific 50/50 numbers are therefore not accepted as numbers are generated randomly.
The following individuals, and their immediate families living at the same address, are not eligible to participate in the 50/50 draws: the HGH Foundation staff and board members, and members of licensed gaming suppliers providing services to this program.
The prize amount of the 50/50 raffle will be displayed on the raffle website: www.HGHF5050.ca.
There will be a guaranteed prize of $500.00.
The draw will take place on December 18, 2020 at 10:00 a.m. at HGH, located at 1111 Ghislain Street, Hawkesbury, Ontario.
The winning ticket number will be selected by a Random Number Generation (RNG) system from all raffle numbers sold for the draw.
The winning ticket number will be posted online on the raffle website: www.HGHF5050.ca, on the HGH Foundation website: www.hghfoundation.org, and on the HGH Foundation's Facebook page: Fondation HGH Foundation (www.facebook.com/Fondation-HGH-Foundation-300110053387960).
The winner will be notified by an HGH Foundation staff member. Such notification will include information about the prize claim procedure.
The winner may claim his/her prize by contacting the HGH Foundation at: 613-632-1111, ext. 21108, or email at: cgraystdenis@hgh.ca. The ticket may then be brought at 1111 Ghislain Street, Hawkesbury, Ontario at an agreed upon time for ticket verification. Winner must have the original winning ticket and no copies. Once the winner is verified in person or via email, and provides identification with photo ID, he/she will be given a cheque in the amount of the declared prize which is 50% of the total sales for that draw. All payments will be made by cheque.
The winner must provide his/her name, address, and phone number with valid photo identification (ID) in order to claim his/her prize.
If the winner cannot provide a valid photo ID, then the winning proceeds will be held until such identification can be provided.
The winning ticket holder has 6 months in which to claim his/her prize from the date of the draw his/her ticket was purchased for.
In the event that no winner comes forward or that the prize is not claimed after that time period has elapsed, the prize will be donated to a charity other than the HGH Foundation, with the approval of the Alcohol and Gaming Commission of Ontario (AGCO).
All winners must agree to the use of their name and photo for publicity purposes by the HGH Foundation. Winners agree that they will not, at any time, make any claim for additional compensation in respect of such uses.
For inquiries on the procedures of the lottery, please call 613-632-1111, ext. 21108, or email cgraystdenis@hgh.ca.
Net proceeds of the raffle will be designated toward the improvement of care and services offered to the community by HGH.
Personal information is collected for the sole purpose of completing ticket sales, identifying ticket purchasers and providing information to purchasers about HGH and HGH Foundation news, raffles and events. Information, in whole or in part, will not be communicated to parties not involved in the conduct of this raffle.
Please play responsibly.
Ontario Problem Gaming Helpline: 1-866-531-2600
www.ConnexOntario.ca
Alcohol and Gaming Commission of Ontario Lottery License #RAF1197288
---
About September 28, 2020 Raffle
The winning ticket number was A-6185552.
The jackpot for the winner was $3,355 !
Many thanks to all who supported the HGH Foundation by buying a ticket.