A huge success for the 4th annual edition of La Baie Run
The fourth annual edition of La Baie Run was a huge success, raising $50,000 for the Hawkesbury and District General Hospital (HGH) Foundation! The event was held at L'Orignal Municipal Park on Saturday, July 23.
More than 350 runners and walkers participated in their choice of a 1 km, 5 km, 10 km, or half marathon followed by an awards ceremony. Participants also enjoyed live music from 50 PROOF, and free ice cream and coffee offered by Matrix and Totem Roasters. Craft beer was also available on site at the Riverest kiosk.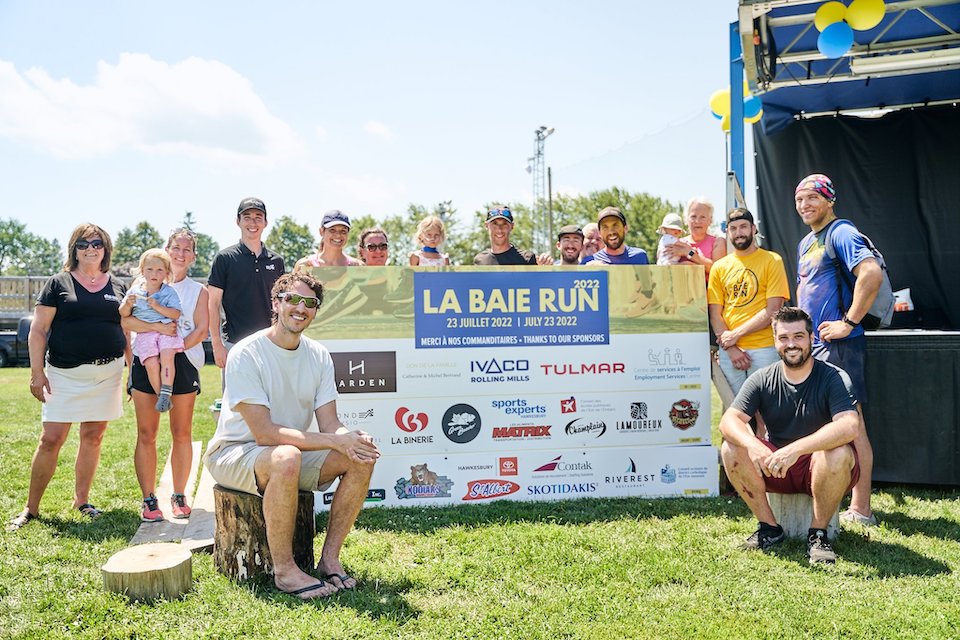 The annual event is organized by a group of generous community volunteers led by Mr. Patrick Lalonde, physiotherapist and owner of Lalonde Physio, Geneviève Thibodeau and Sébastien Lalonde. La Baie Run has now raised a total of $100,000 to help bring new specialty services to HGH.
We are ecstatic with the record results of this year's La Baie Run and so grateful to the event's many sponsors, participants and volunteers, who truly came together for our hospital and made the event an amazing success. – Patrick Lalonde, PT, Organizer, La Baie Run
This year's edition was presented by major sponsors, Prescott-Russell Employment Services Center, Green Beaver, Harden, Tulmar, Ivaco Rolling Mills, and the Catherine and Michel Bertrand Family.
The Teams Challenge is a competition that encourages a group of individuals to fundraise together. Team Tulmar raised more than $10,000 and won the challenge for a second year in a row! Team Tulmar participants were present, along with committee members of La Baie Run, for the cheque presentation to the HGH Foundation.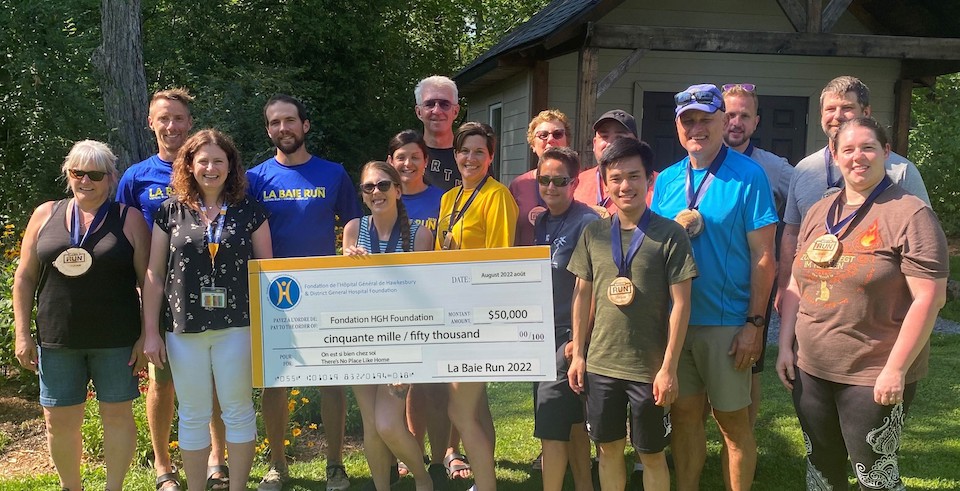 We are so touched by the community's phenomenal support of La Baie Run. It was incredible to see so many participants of all ages come to support this wonderful event. Thanks to everyone involved, we are one big step closer to ensuring our loved ones can receive more specialty healthcare services right here in Hawkesbury! – Erin Tabakman, Executive Director, HGH Foundation