Help us bring endoscopy services closer to home
Developed and improved over the course of the past 50 years, endoscopy is a type of medical exam using an endoscope with a fiber optic camera, which is passed into an area of the body. Endoscopy can detect polyps, cancer, blockages, abnormal tissue and disease that other tests cannot identify. Relatively painless, this procedure can show details that may not be detected otherwise.
The high volume of patients waiting for tests is the challenge at the moment, as HGH is now at full capacity with the equipment available. As with other programs, the hospital has the space ready, but not the equipment to support expansion of the program.
The endoscopy program at HGH manages some 2,500 cases per year and is available 24 hours per day, as it is often required in the Emergency Department.
There are currently long wait lists for endoscopic procedures, but with expansion of the program, HGH could double its capacity to 5,000 cases per year.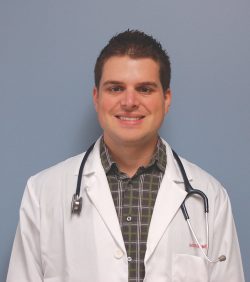 The program's expansion will include the addition of a second endoscopy suite to accommodate patients waiting for tests. Outfitting this suite will mean that local patients benefit by receiving these tests sooner and right at their own hospital.
"Anything we can do to shorten wait times will directly impact our patients' health and outcomes. No one wants to have to wait for treatment and we don't want to see our patients' care delayed for this reason. our community can have a direct impact on this improvement and this is why my family and i continue to support the hGh Foundation."
– Dr. Yvan Leblanc, physician lead of the endoscopy program at HGH
An investment of $400,000 will allow HGH to double its capacity in critical endoscopy services.
Your gift can help make sure that we are there for everyone, at any time…because there really is No Place Like Home. Find out more about our current campaign and how you can help.