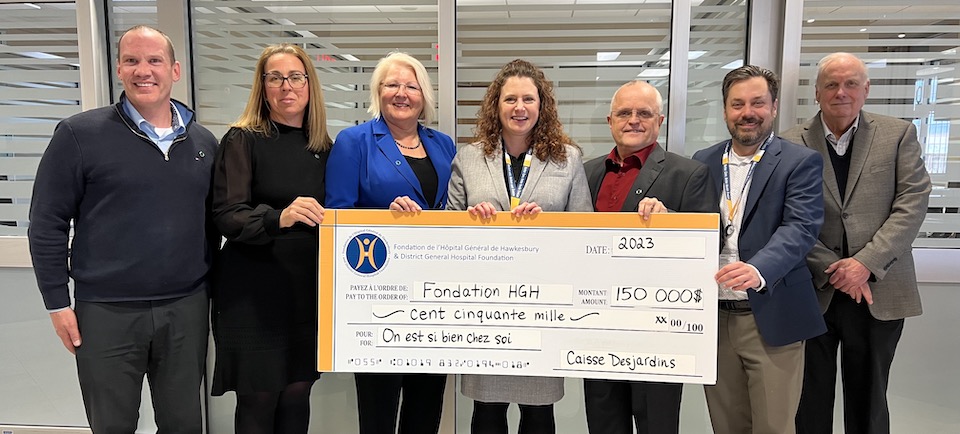 Thank you to Caisse Desjardins Ontario
We are very grateful for the generosity of Caisse Desjardins Ontario! Their commitment of $150,000 towards our fundraising campaign There's No Place Like Home will make a big difference for HGH patients and the community.
We're proud to support the Hawkesbury and District General Hospital (HGH) Foundation and its projects that promote health and well-being within our community. – Caisse Desjardins Ontario
From the beginning of April to June 30, 2023, Caisse Desjardins Ontario also held a matching campaign for donations received towards the HGH Foundation's There's No Place Like Home fundraising campaign.
This contribution will help the hospital acquire the essential medical equipment needed to offer more specialized healthcare services closer to home.
A very big thank you for your support!