On December 10, 2021, from noon to 2:00 p.m., grade 9 and 10 students of the enrichment program (VAA) from the high school, École secondaire catholique régionale de Hawkesbury (ESCRH), did their annual fundraiser in front of various businesses in Hawkesbury.
The students were divided into groups of about 4 students each and were present in front of 11 businesses in Hawkesbury to offer holiday greetings to people in the community and collect monetary donations for the HGH Foundation.  We thank them from the bottom of our hearts for this great initiative!
We thank all the businesses who willingly accepted to welcome these young leaders:
Sports Experts (Plaza Hawkesbury)
Fitlife Gym
Jean Coutu Hawkesbury (Main E.)
Pizza Pizza Hawkesbury
Caisse populaire Desjardins de Hawkesbury
Giant Tiger Hawkesbury
Le Petit Pain
Hawkesbury Shopping Mall
McDonald's Hawkesbury
FreshCo Hawkesbury
Staples Hawkesbury
Many thanks to R & C Cuerrier Bus Line for the transportation.
A big thank you also to everyone in the community who encouraged the students during their fundraiser.  They managed to raise $2,160 in less than two hours!  Funds raised will help the HGH Foundation bring state-of-the-art equipment and additional services to HGH.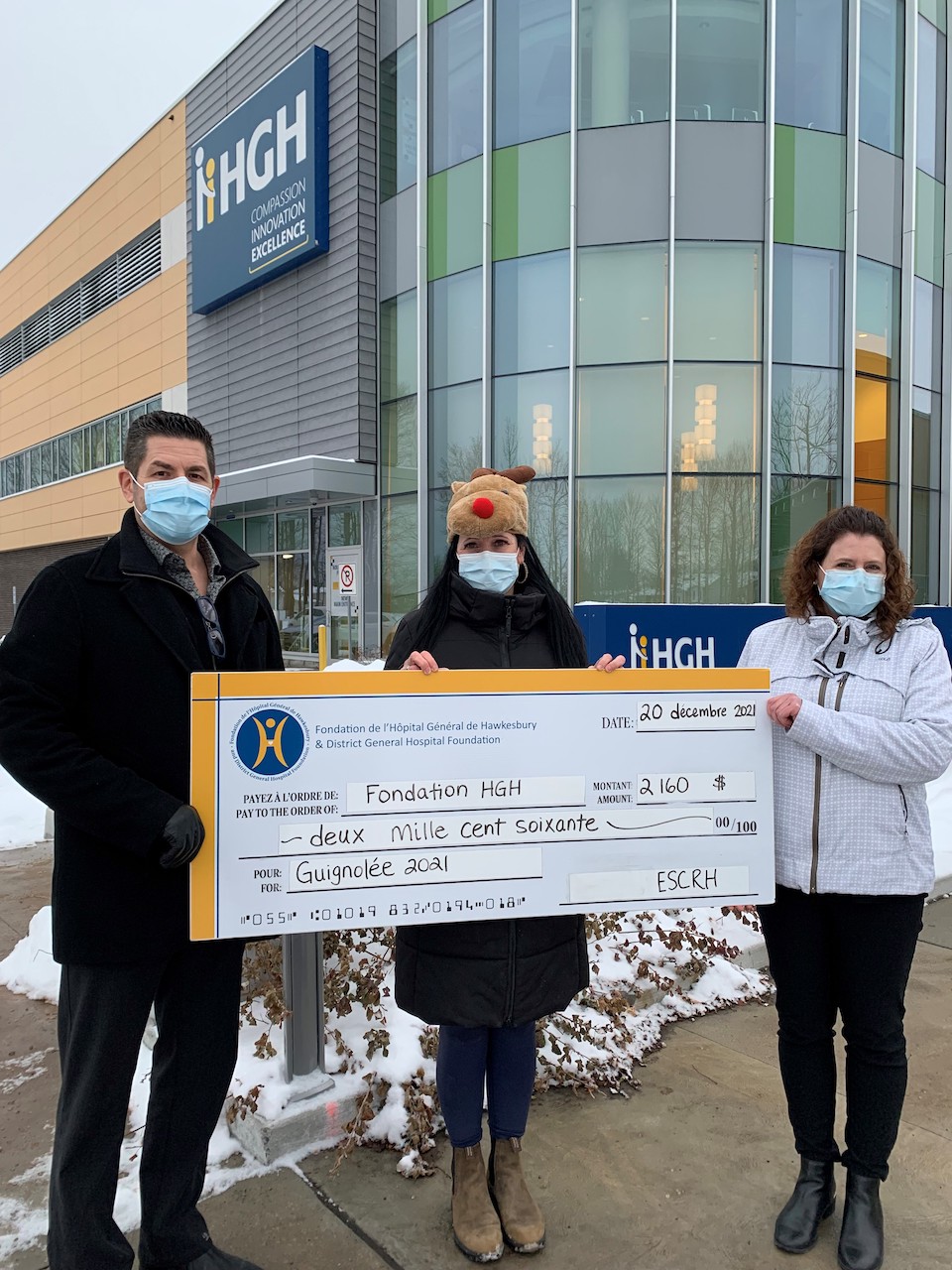 Picture, left to right : Joey Bédard, ESRH Principal;Liza Boucher-Sutherland, teacher at ESRH, and Erin Tabakman, Executive Director, HGH Foundation