Record-breaking 40th anniversary edition of the HGH Foundation's Golf Classic
The Hawkesbury and District General Hospital (HGH) Foundation is pleased to announce that their 40th Golf Classic tournament, which was held on July 6th at the Hawkesbury Golf and Curling Club was a big success. Thanks to the sponsors, participants, donors, and volunteers, the event raised more than $55,000 in support of the hospital!
During the event, participants got to enjoy delicious food and drinks while golfing, and they took part in some fun activities along the way. There were some amazing prizes awarded, including three draws of $1,000 cash, a BBQ, a television, an outdoor fireplace, a kneeboard, and many more. The prize draws were done during the banquet, where a delicious dinner was served to end the great day.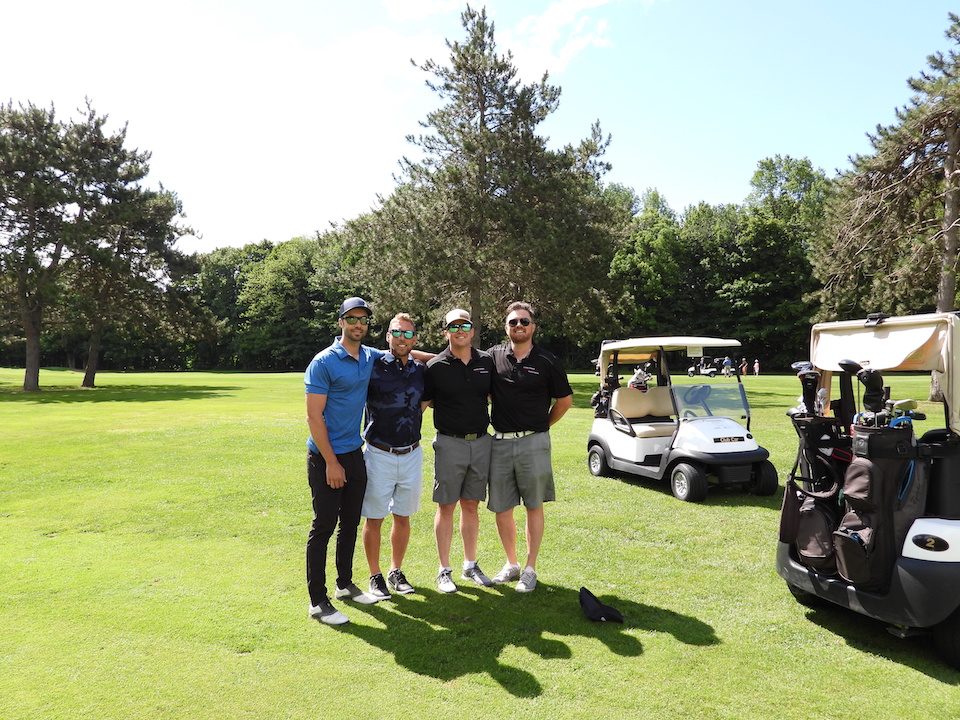 The profits from this event will help the HGH Foundation achieve its mission to improve the care and services offered by HGH. They will allow the hospital to acquire state-of-the-art equipment needed to develop new programs and services for our growing region. This will enable access to more specialty care, closer to home.
We are absolutely blown away by the fantastic results of this year's HGH Foundation Golf Classic. Not only did the tournament raise a record profit for our hospital, but we were overjoyed to be back, in person, to celebrate the 40th anniversary of this tournament which has raised more than a million dollars for HGH since its inception. We are so very grateful to our generous sponsors and donors, the 160 participants, and our many wonderful volunteers. You have each made a difference for patients at HGH! Thank you! – Erin Tabakman, Executive Director, HGH Foundation
The HGH Foundation wishes to thank the major sponsors for this event: Emond Harnden Labour & Employment Law, The Friends of HGH, ALX Legal, Hawkesbury Hyundai, and Maximum Powersports. They also wish to thank all the other sponsors and donors, as well as the golfers and the volunteers that made the event possible!
We are thrilled with the success of this event! The 40th anniversary edition was one of our best golf tournaments to date, and we are so grateful! The event sold out very quickly this year. We were very happy to be able to offer the tournament in its classic form this year after a two-year hiatus due to the pandemic. We are thankful for the amazing generosity of our sponsors and donors! We also want to thank our amazing team of about 40 volunteers and the organizing committee of the event, without whom this tournament would not be possible. We look forward to another great edition of the Golf Classic next year! – Christine Gray St-Denis, Philanthropic Projects Coordinator, HGH Foundation