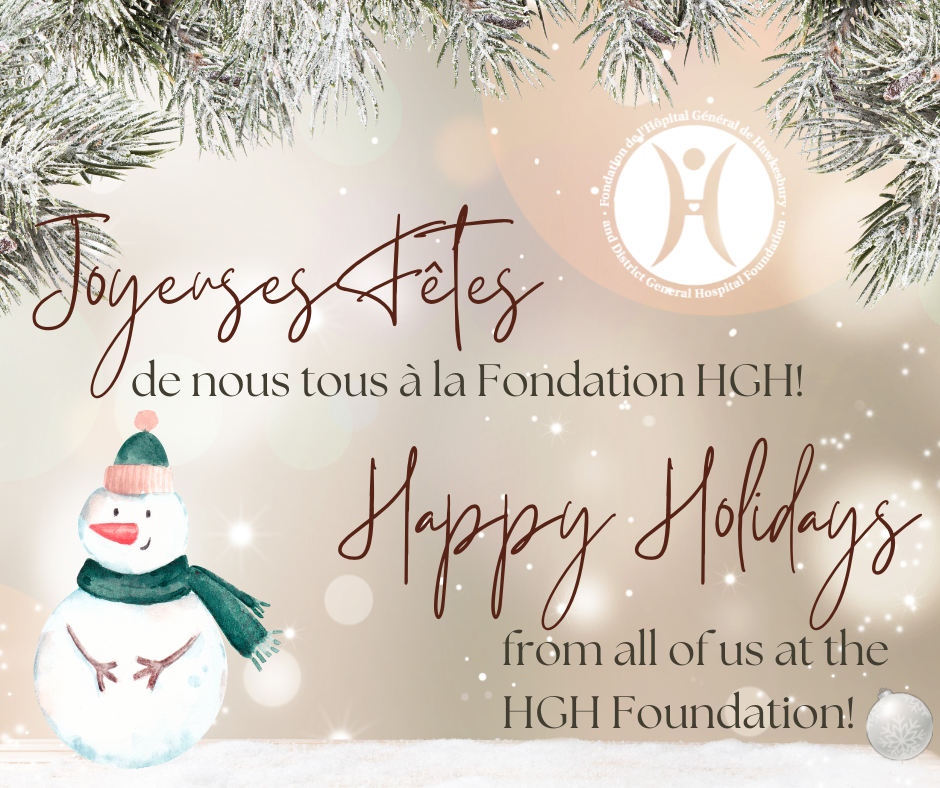 The HGH Foundation Holiday Hours
During the holiday season, the HGH Foundation's office will be closed from December 24, 2022 to January 8, 2023.
We will return to our normal office hours as of January 9, 2023.
Thank you for your amazing support this past year!
Your generous donations will help bring new programs to our hospital and expand existing services to allow patients to receive more specialty care, closer to home. Thank you for ensuring that new medical equipment is available to meet the healthcare needs of our growing region. We are so very grateful!
How to make a donation when the office is closed?
Even if our office is closed, you can still make a donation online.
Should you prefer, you can also drop off your donations to the Information booth at HGH's main entrance.