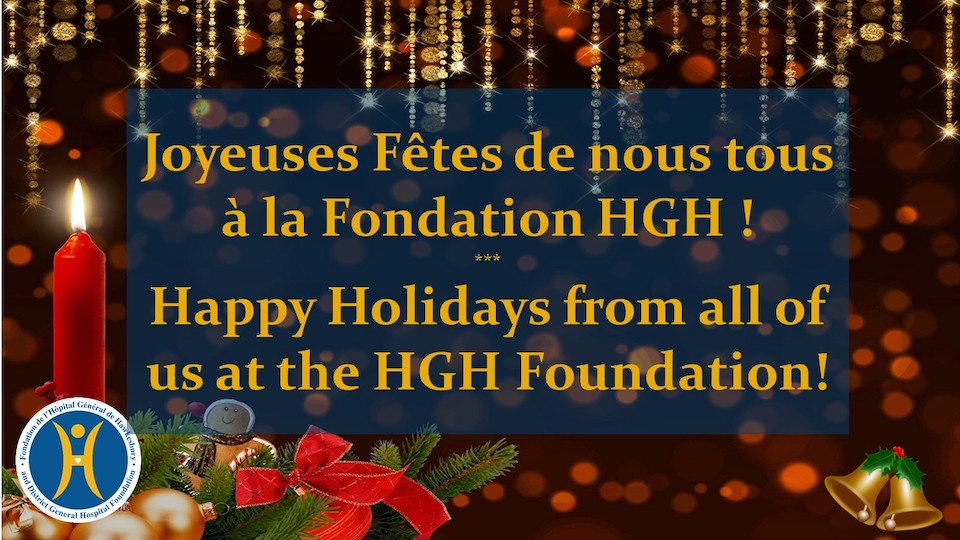 Thanks to the generosity of donors like you, the Hawkesbury and District General Hospital Foundation continues to do remarkable things!
During this season of gratitude and giving, we celebrate your unwavering support, which this year has enabled us to deliver the first-ever magnetic resonance imaging (MRI) machine to HGH. Thank you for putting this incredible gift under the tree for our hospital and its patients. The MRI is wrapped with the kindness and caring of a community that values having the very best diagnostic imaging equipment for patients at its hospital. What a gift!
Your donations this year have also supported HGH with an urgent COVID-19 Relief Fund, a new Walk-In One Session Counselling Clinic in mental health and addictions, as well as launching our new funding priority: There's No Place Like Home. Your ongoing generosity toward essential equipment in orthopedic surgery, ophthalmology and advanced mammography will help ensure we make the most of the recent redevelopment and expansion at HGH.
As we approach the holidays of an unprecedented year, may you feel the warmth and pride of knowing that you truly make a difference every day in the life of someone at HGH.
Thank you for everything!
Wishing you much health and happiness in the year to come!
The Board of Directors & Staff
HGH Foundation
PLEASE NOTE:
The HGH Foundation will be closed from December 24, 2020 to January 4, 2021.
We will be available by phone, email and online as of January 5, 2021.
If there is an urgent matter while we are closed, please call 613-306-0799.