From September 13 to 19, local Tim Hortons restaurant owner, Mr. Paul Burke, and guests helped raise $13,152 for the Foundation.
The full $1 from every freshly baked chocolate chunk Smile Cookie purchased that week from the Tim Hortons restaurants in Hawkesbury, L'Orignal and Vankleek Hill was donated to the HGH Foundation. This gift will be directed towards the Foundation's current campaign, There's No Place Like Home.
We are so grateful to be the recipient of the funds from the local Smile Cookie campaign once again this year. A big thank you to Tim Hortons, Mr. Burke, and the team members! Thank you also to all those who purchased a Smile Cookie!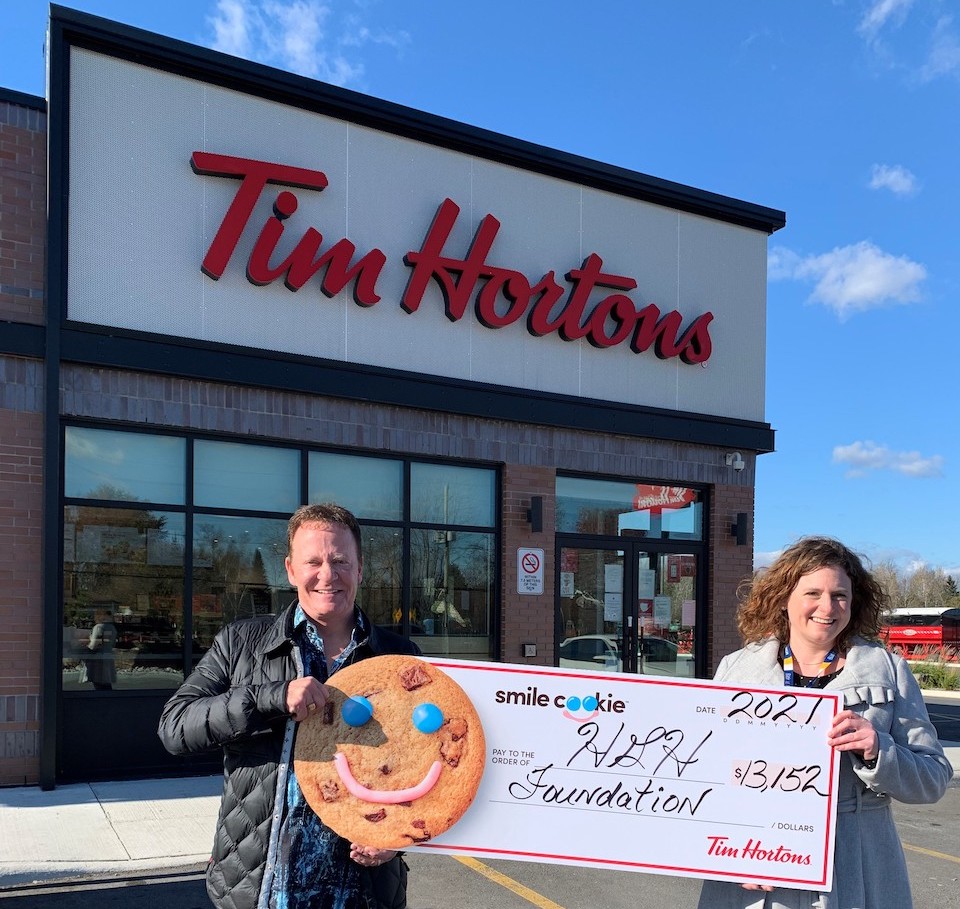 Photo: Paul Burke, local Tim Hortons restaurant owner, hands big cheque to Erin Tabakman, HGH Foundation Executive Director.