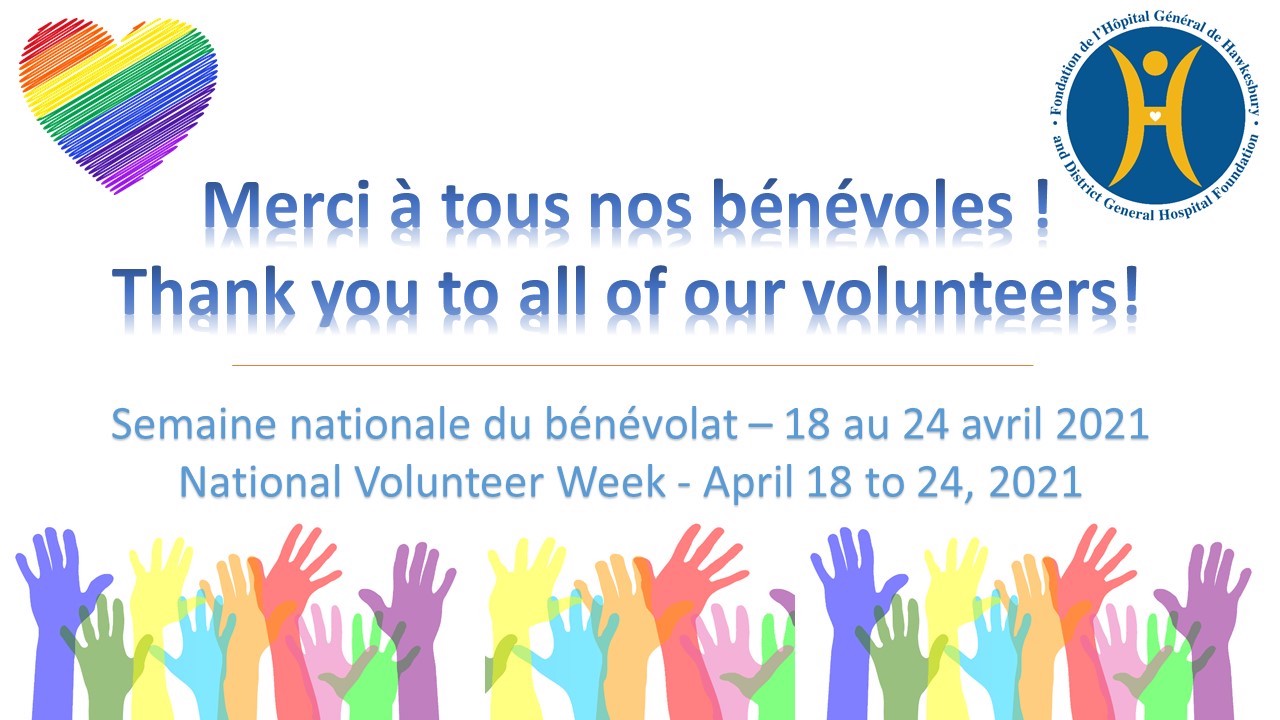 National Volunteer Week is April 18 to 21, 2021
Thank you to all our volunteers for their contribution towards the HGH Foundation and our regional hospital!
Although there have been fewer opportunities to volunteer with us since the pandemic, your support is greatly appreciated.
We'll need your help more than ever once the situation improves. To join our team of volunteers, visit the page Become a Volunteer.