The Foundation celebrates HGH's official opening and unveils its new donor recognition signage
Leadership supporters gathered for a first glance at the new donor recognition signage honouring their generosity.
On June 16, 2022, the HGH Foundation welcomed more than 130 guests to HGH for a garden party to celebrate the hospital's official opening and unveil its donor recognition program.
Donor recognition program
The new donor wall is located near HGH's main entrance, and donor plaques and murals are displayed throughout the hospital recognizing donors' generosity in supporting HGH.
Mr. Marc LeBoutillier, CEO of HGH, thanked donors in attendance and throughout the community for their incredible impact in making the hospital's $200 million redevelopment project a reality. Although COVID-19 restrictions kept the event small, we share his thanks with you, as each and every donation has helped build the new HGH and your support continues to bring important new specialty services to Hawkesbury.

A wonderful donation
The evening's speeches were topped off with a wonderful gift as Mr. Bill Harden and his family presented the HGH Foundation with the funds to purchase a third echocardiogram. One of the most in demand services at HGH with 90 new requests each week, an additional machine will ensure cardiac patients receive vital care and diagnosis more quickly and with the best tools possible.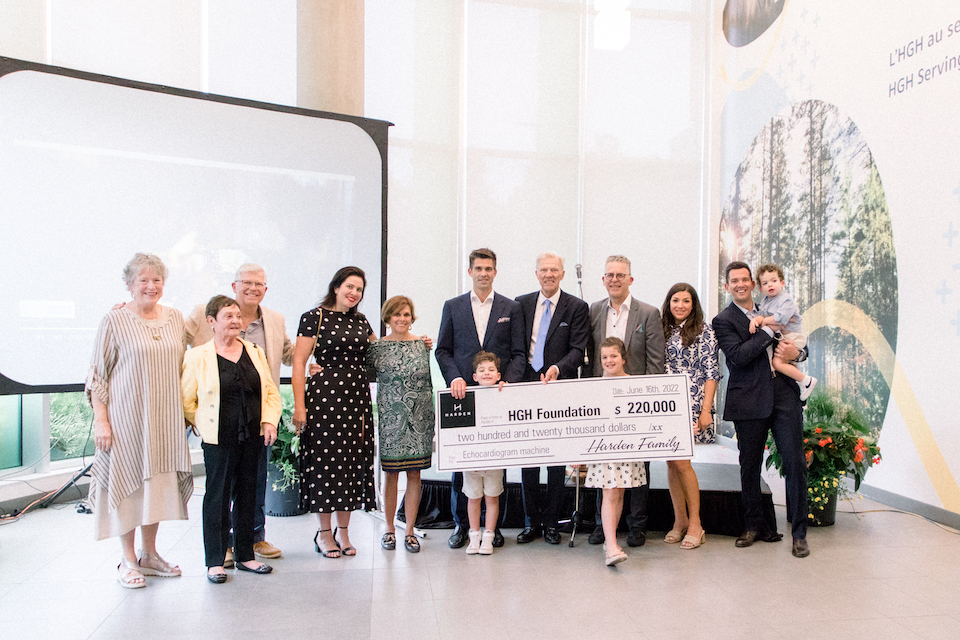 Learning about the hospital
Donors were also invited for a short tour of HGH including a behind the scenes look at the new MRI funded by the community and a presentation on new 3D mammography technology HGH hopes to acquire.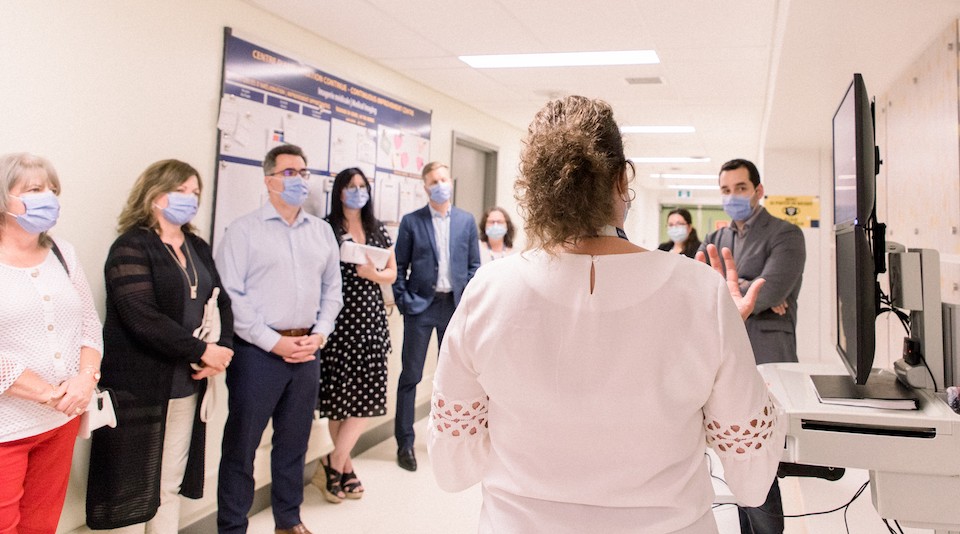 We hope to welcome many of you for a tour over the coming year to see the impact of your support of our new hospital! Should you have any questions about the Foundation's donor recognition program, please contact our office.